Putin's war has touched almost everyone in Russia. Most people have a friend or relative who has been mobilized. One in five in the country knew personally someone who died during this war.
This is not a joke, this is not a terrible dream, not propaganda fiction. This is reality. Russia has turned into a waking nightmare – tens of thousands of corpses.
Scum-officials, proudly presenters cake, towels or firewood for murdered husbands and children.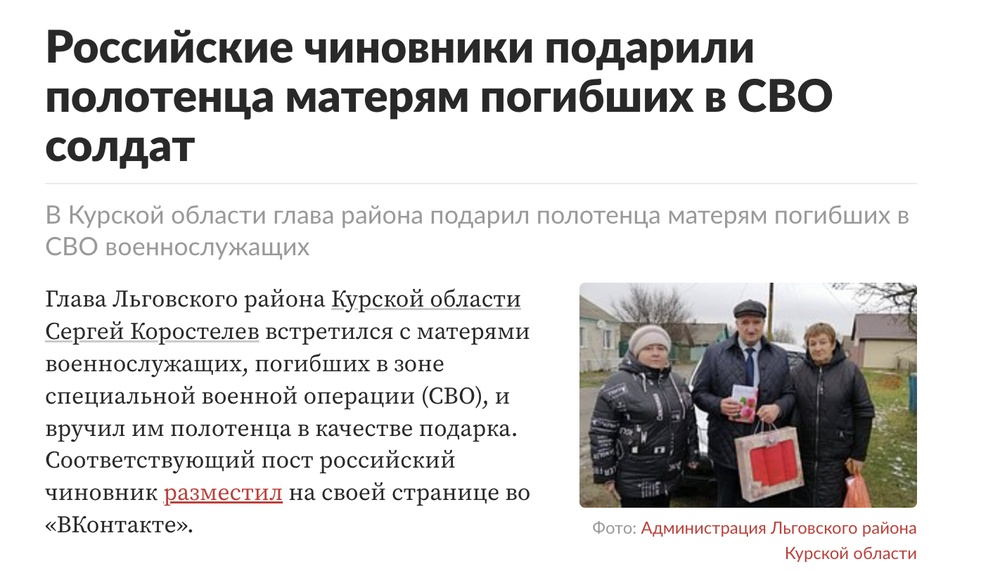 The army, where they go to serve because of poverty or hopelessness and from the fact that they lied on TV that their homeland is in danger. Well, then mothers, sisters, wives run around the Rostov morgues to identify a relative by a severed leg. Bandit and criminal Prigoginewrites down video on the background of corpses. A 9-year-old girl in Kyiv killed by a Russian missile on Children's Day. Apparently, she lived at a critical infrastructure facility. After all, they seem to be bombing as soon as they are, Putinspeaks?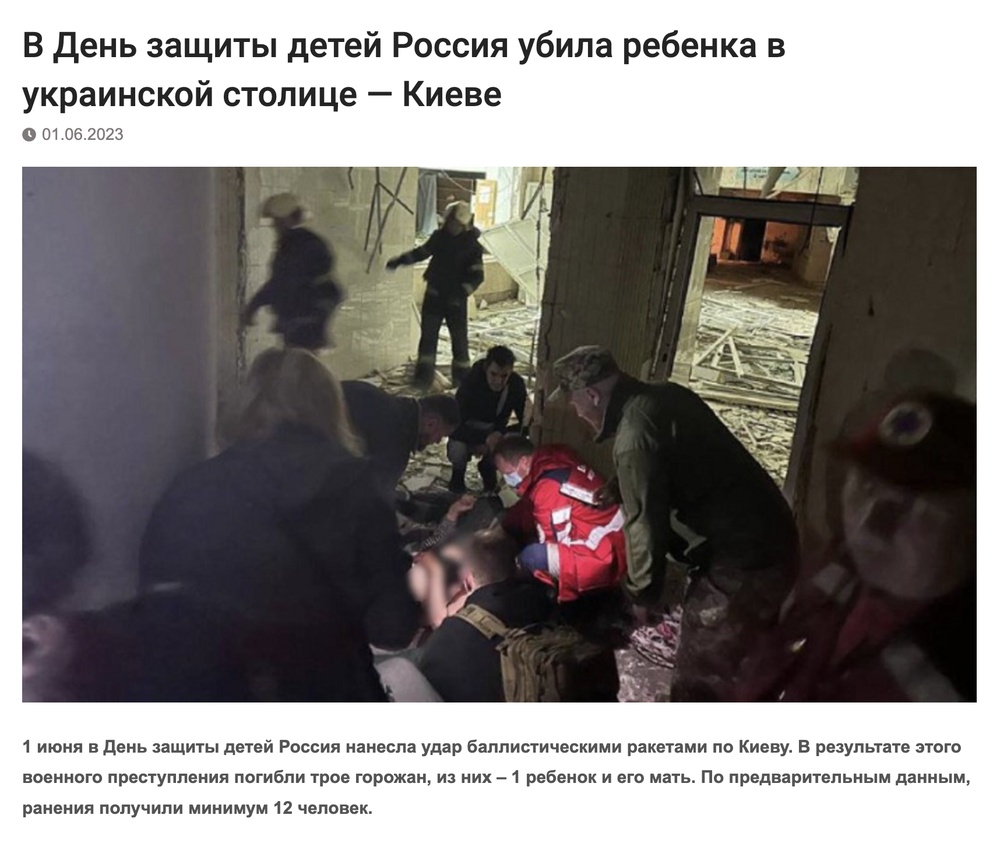 The war, that same three-day special military operation, one year and three months later, is already in Russia. There is no western border of the country. In the Belgorod region bombed houses, shelling, mass evacuationsabotage groups take in captivity border guards and mobilized.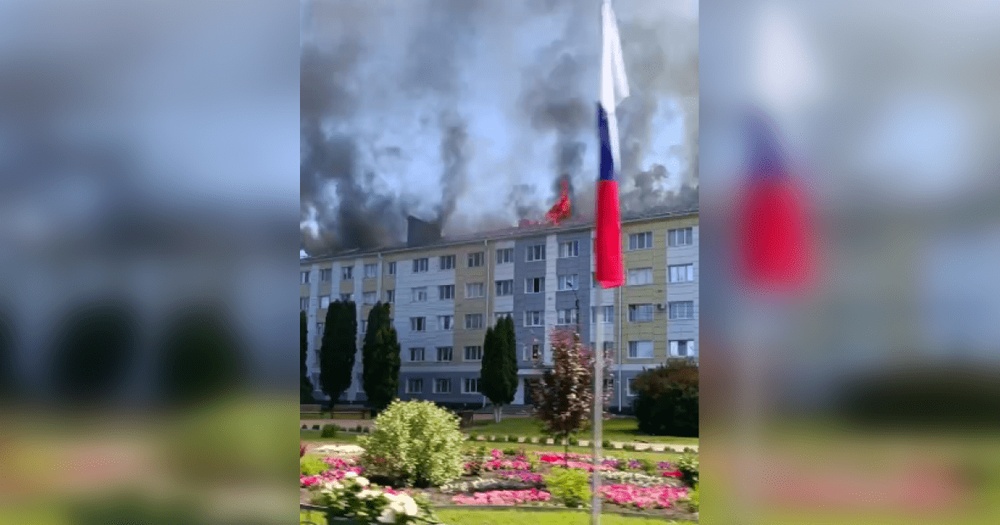 The Russian army and PMC Wagner fire at each other. This is Russia today. And this is what Putin has turned your life into.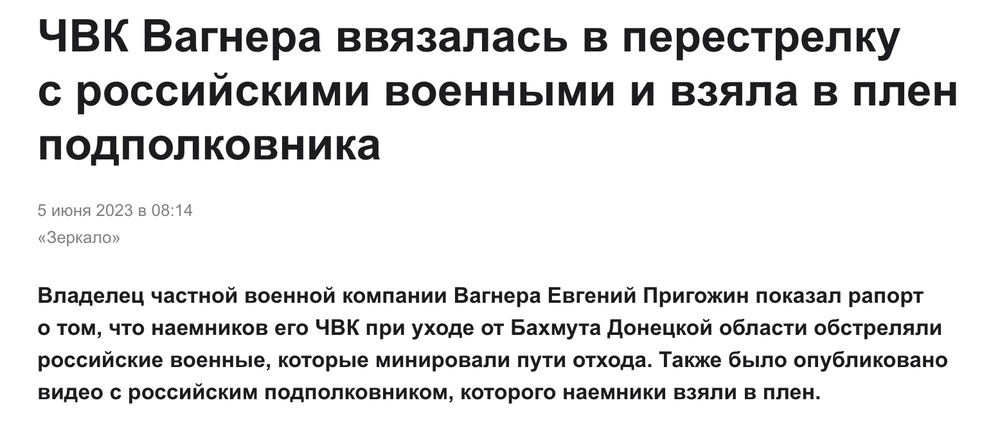 Not a single person, even the most repulsed "turbopatriot", can deny that Russia is losing this war. And as long as Putin is in power, it will only get worse. More corpses, more mutilated lives, more Prigozhin's prisoners on the loose, more tears, more poverty and death.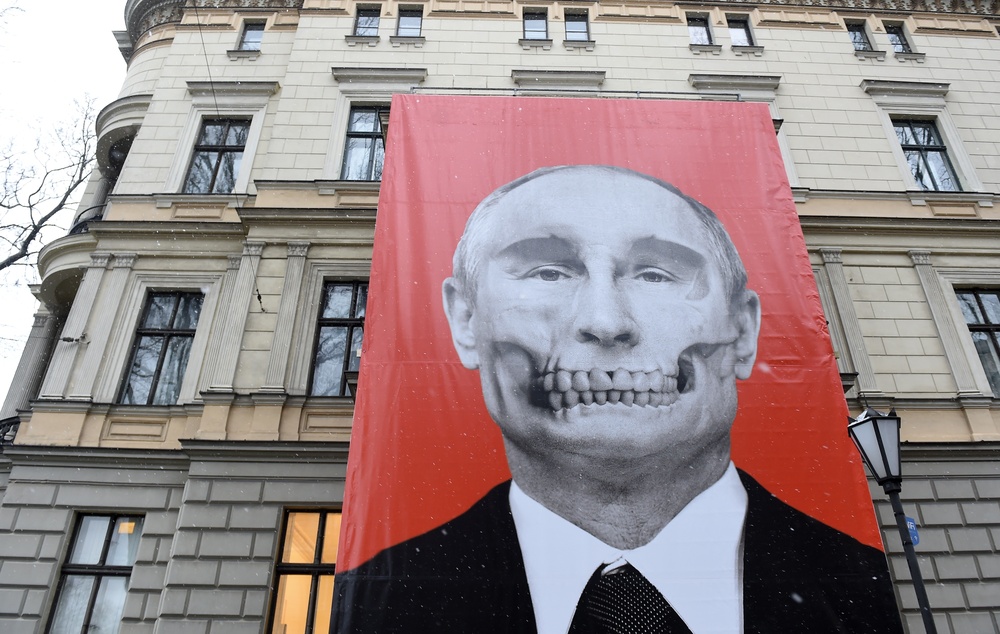 But you know, there are people who have not been touched by this horror at all. And will not touch. These are Putin's elites and especially their thieves' kids.
Where is the son Medvedev, For example? He is 28, it would seem, go and serve, falcon. Your father in a telegram says that the third world war is about to happen. But no… Ilya Medvedev not at the front. He joins United Russia.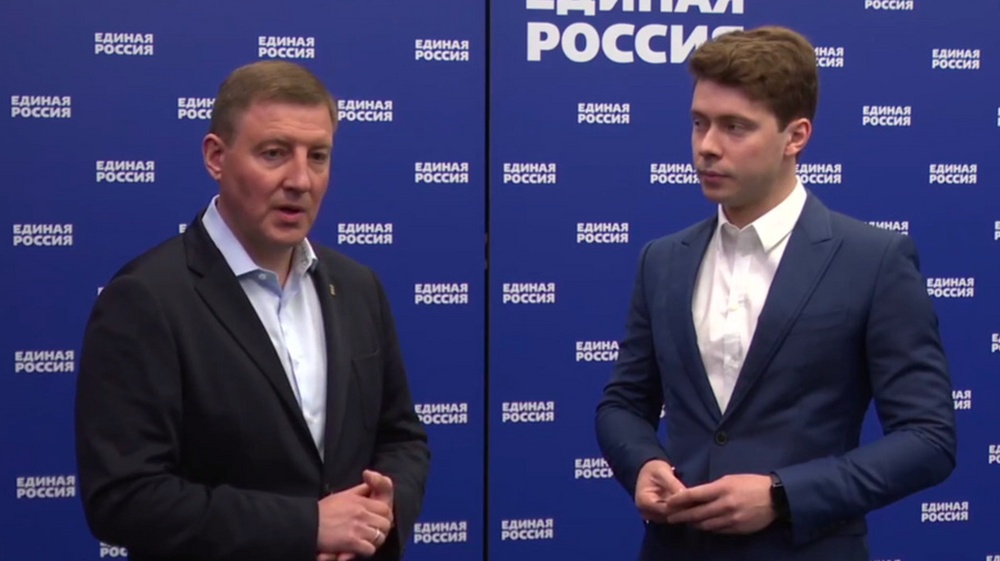 sons Patrusheva are busy making billions. Children of the propagandist Solovyov – try themselves in the modeling business and receive American passports.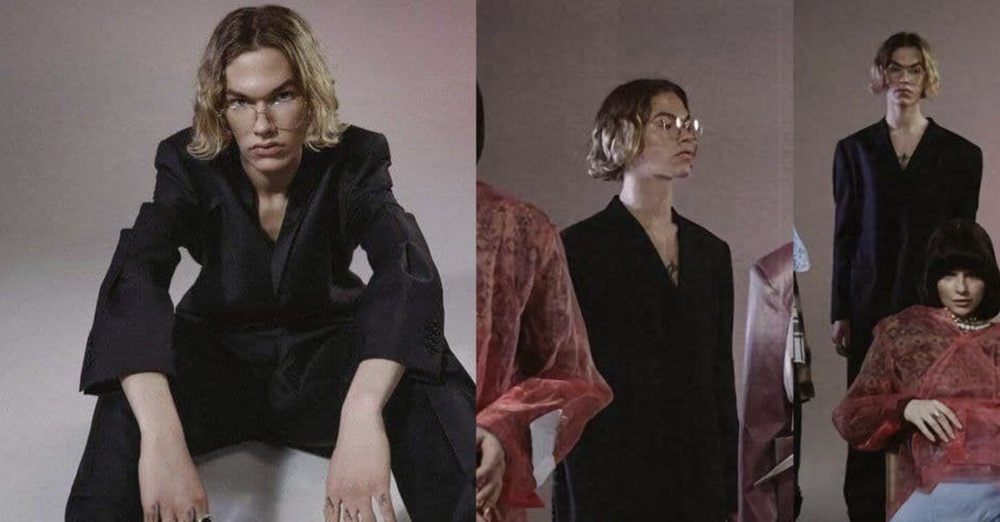 Well, the main question: where, in fact, is the son of the Minister of Defense Shoigu? Digging trenches near Maryinka? Maybe he serves at the border checkpoint or protects Shebekino? Well, you see, this is an elementary question of honor: you are a general, even if you have not served a day. You are the face of the war, you decide who, from where, in what quantity will go to the front. You send people to their deaths. Probably, taking on such responsibility, you yourself will live accordingly, according to your conscience.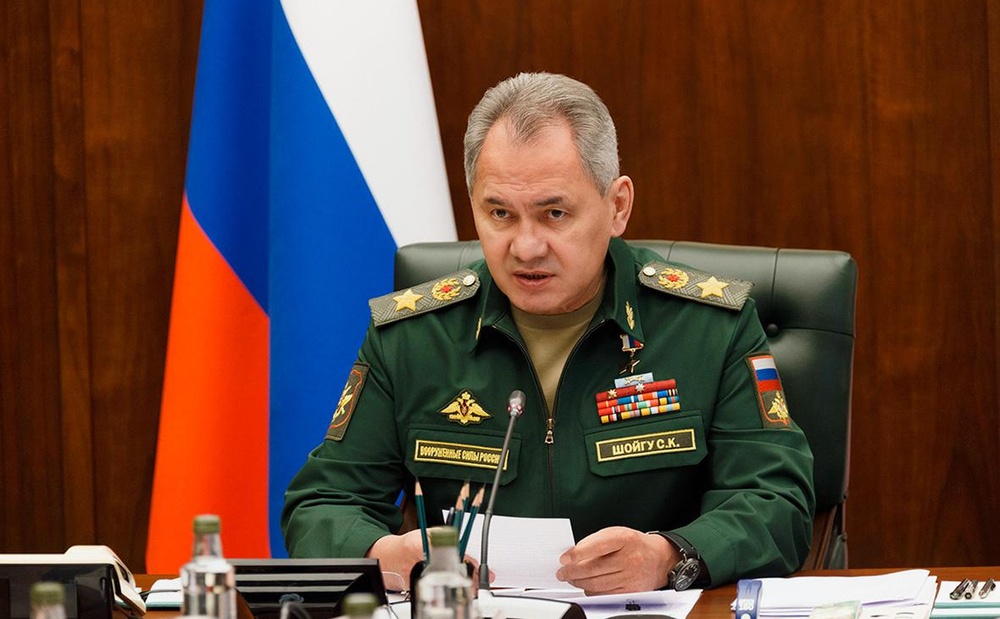 We found Shoigu's son. No, not in a military unit, not in a trench, and not even in a warm chair at the General Staff. We found it in the hit parade of "Europe Plus".

This Danila Sergeevich Shebunov. Or the Sheba Singer, as he calls himself. And as you can easily guess, just by looking at Sheba, this is the native son of Sergei Kuzhugetovich Shoigu.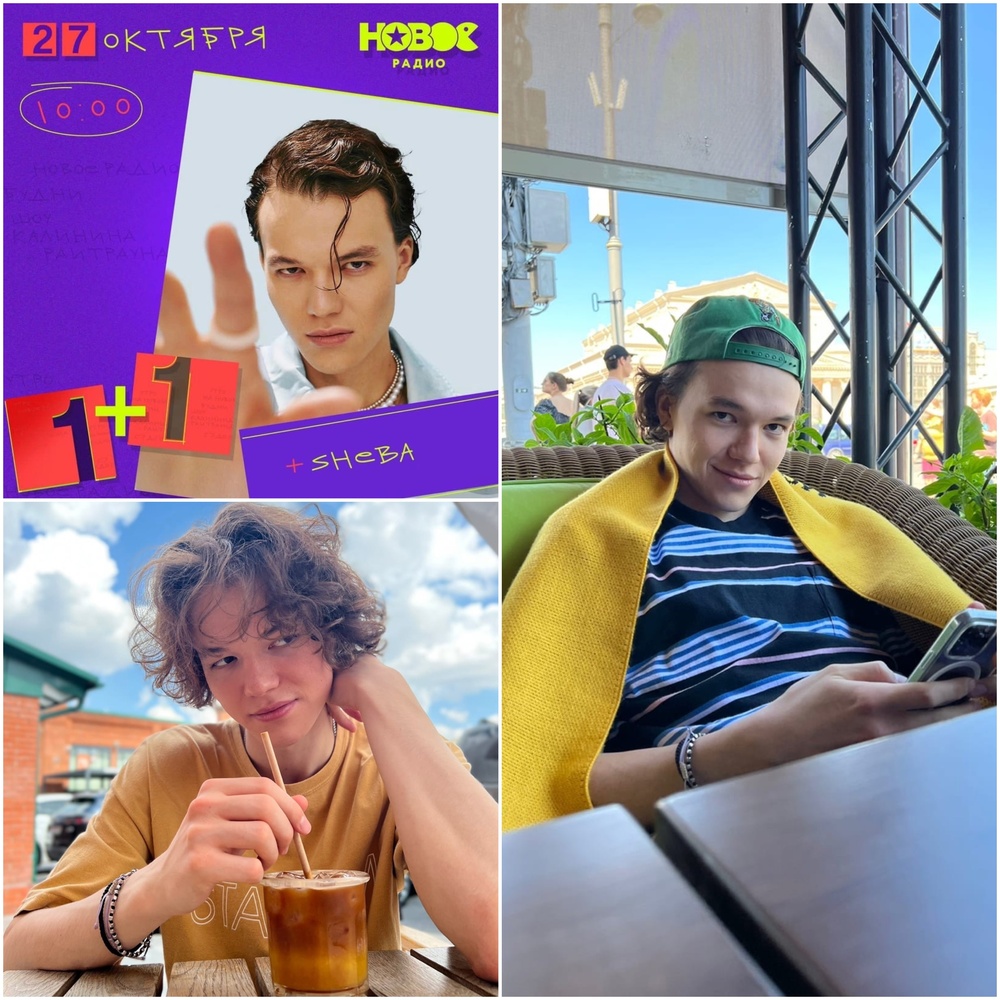 Sheba, a rising star in show business. Millions are being invested in 22-year-old Danil, who previously intended to become a professional football player – now he has decided to become a pop singer.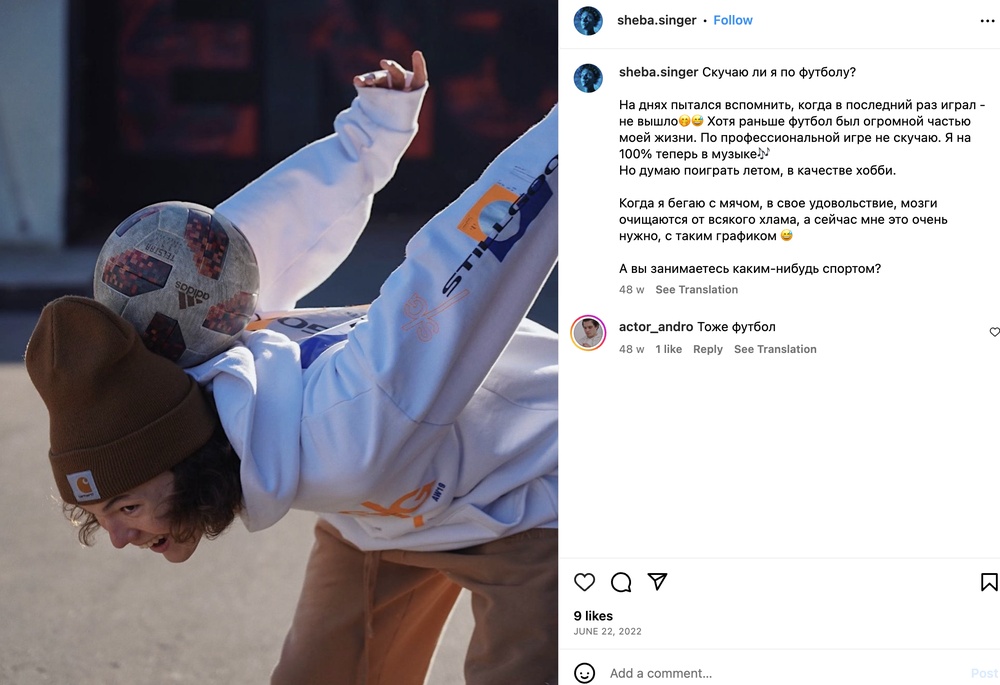 A little background: Shoigu officially has two children from marriage with his official wife – Irina Shoigu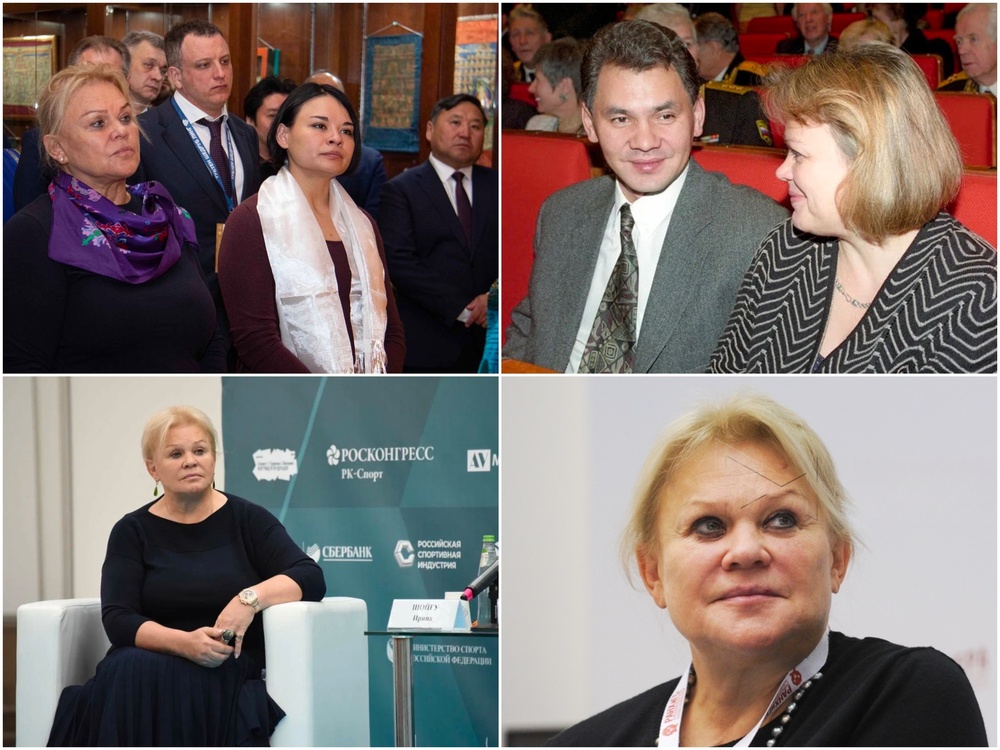 Two daughters: Yulia Shoigushe works in the Ministry of Emergency Situations, and Ksenia Shoigu, head of the Russian Triathlon Federation, is engaged in the Race of Heroes. Marathons running around.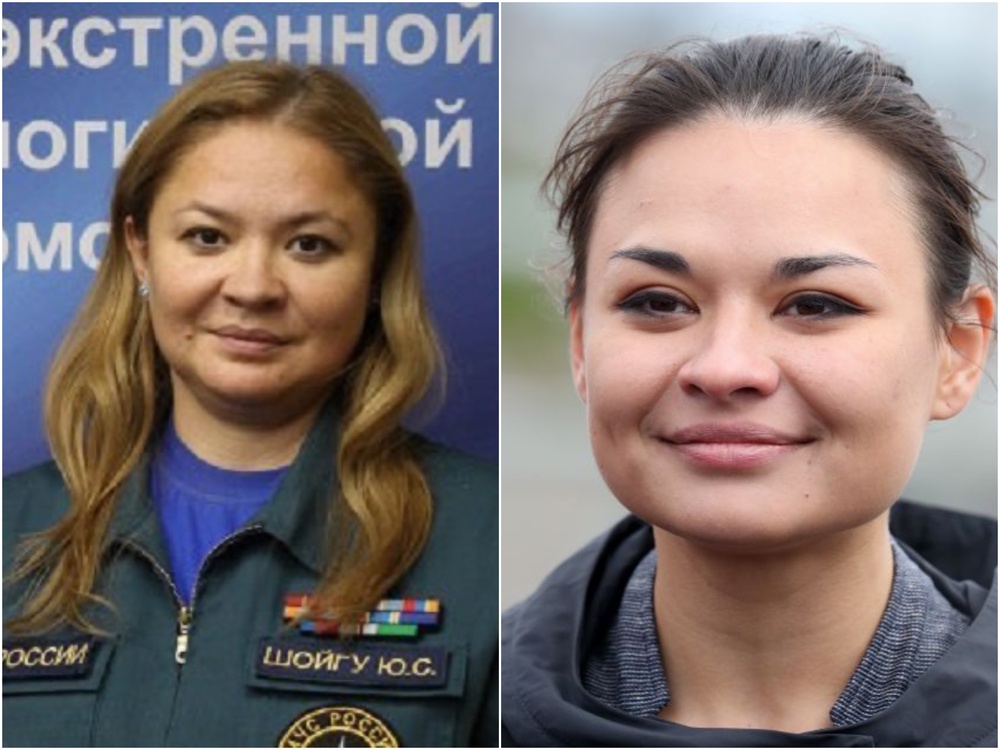 You have probably heard about Ksenia's husband, a blogger Alexey Stolyarov. If not, check it out for yourself. instagramYou'll like it.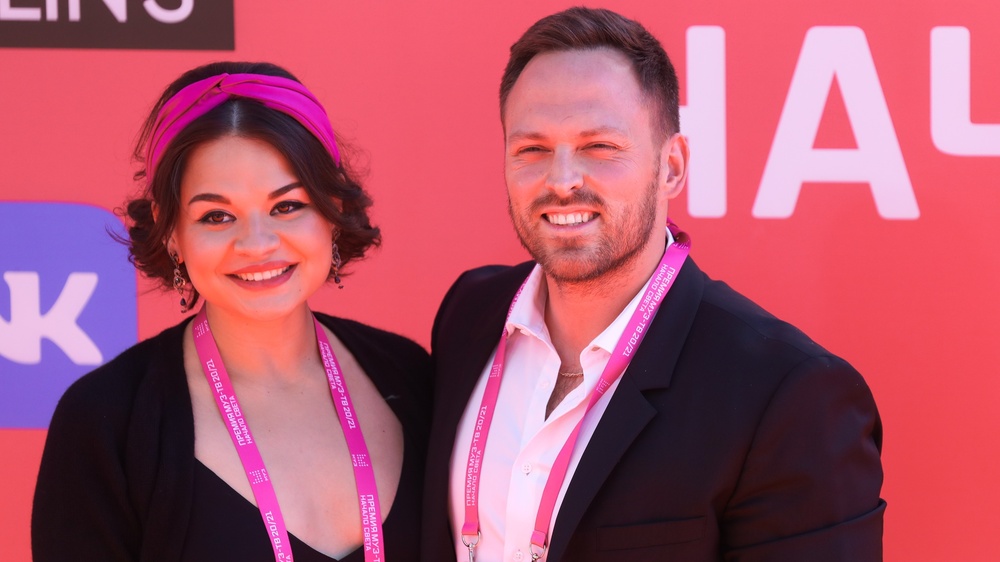 There, a former athlete, who would be very useful at the front, swings, starred in sketches and writes "news".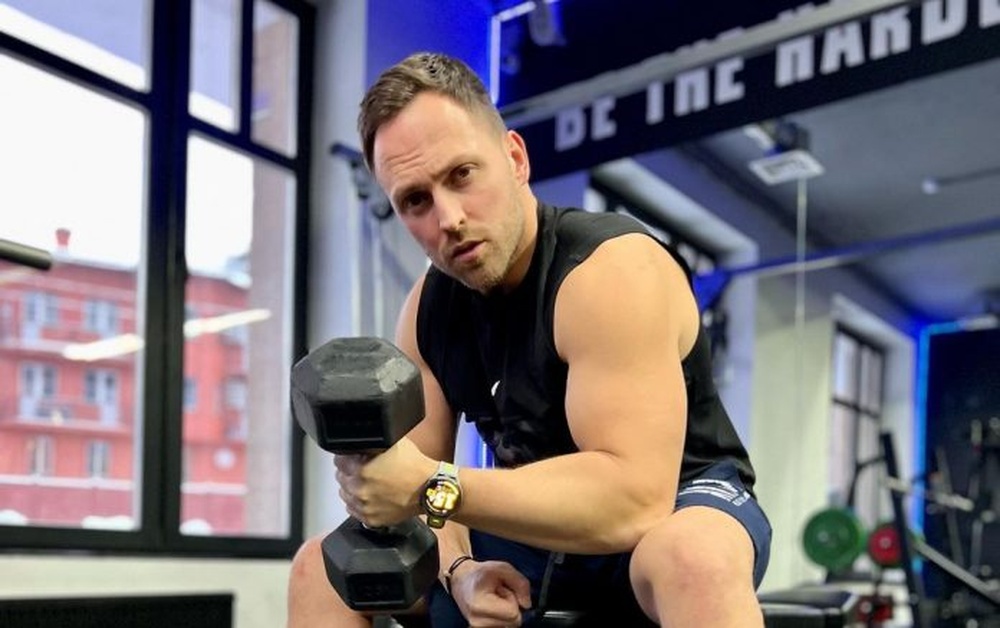 Despite the fact that Shoigu is still officially married to the mother of Yulia and Ksenia, this absolutely does not prevent him from having other wives. And other children. In the early 2000s, he began an affair with a stewardess of the Ministry of Emergencies, Elena Shebunova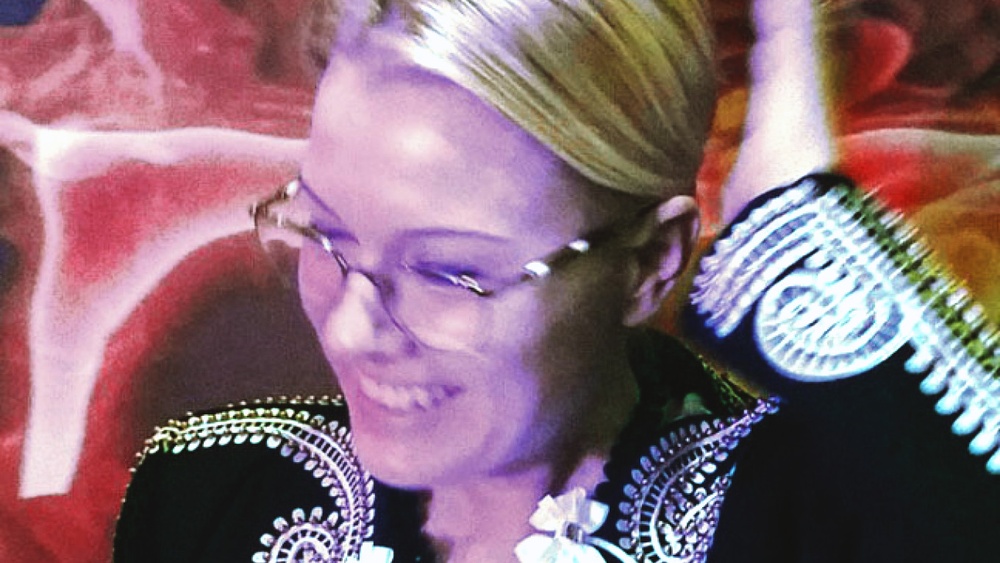 You can't just call it a novel: this is not some kind of mistress, but a real second parallel wife. Shebunova was immediately given a fat piece of the budget for theft. She suddenly became earn on state contracts of the Ministry of Emergency Situations and the Ministry of Defense: to provide food, uniforms, supply materials for the construction of military facilities.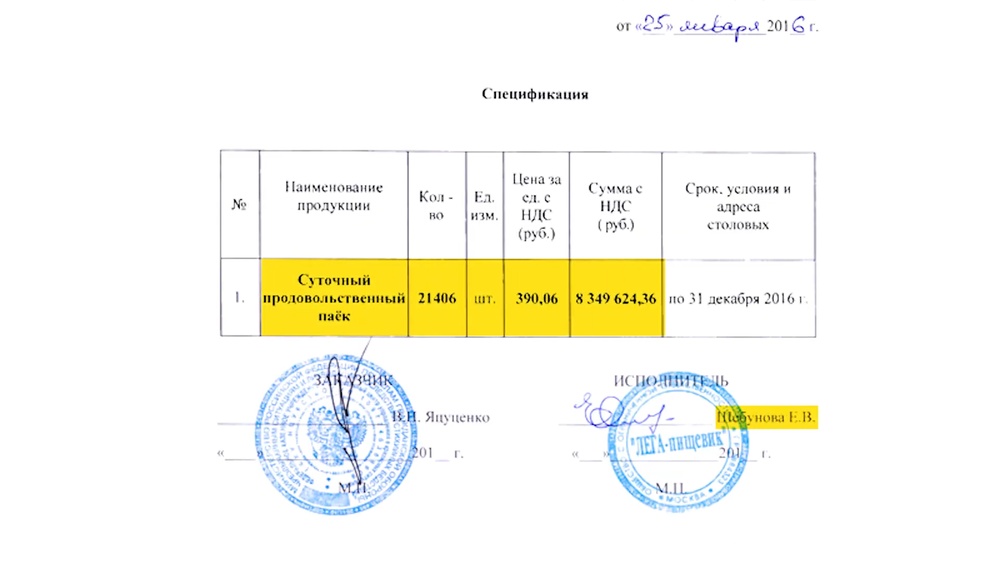 Here is her house on Rublyovka next to the Rotenbergs, not bad, right?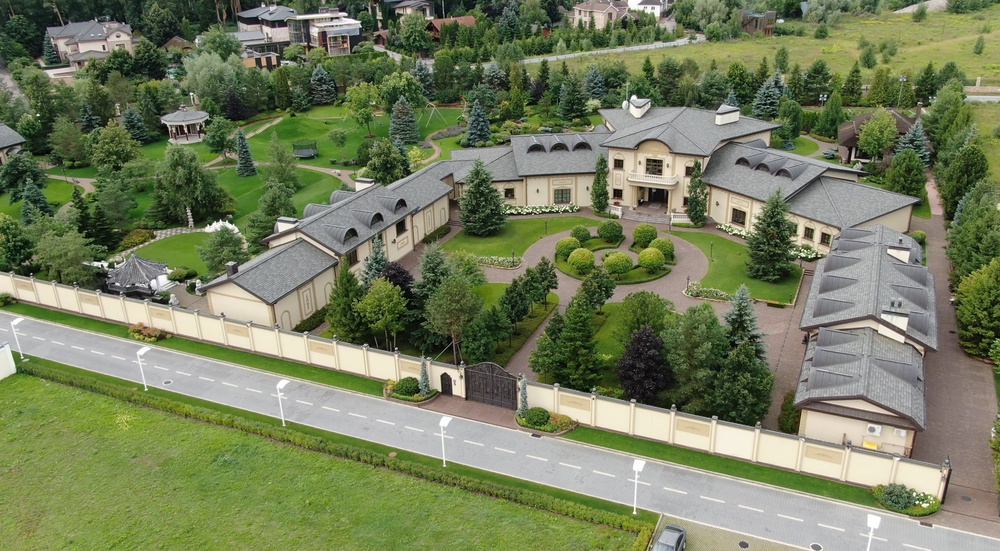 And most importantly, Elena Shebunova gave birth to three children to Shoigu. The girl Dasha, she is now 15 years old.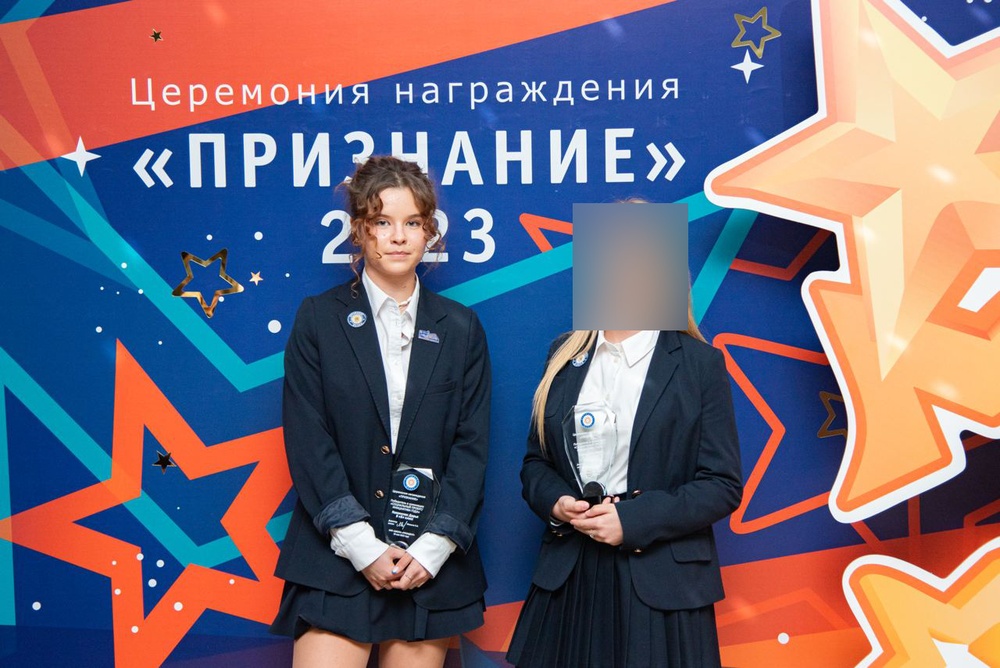 And two boys: Stepan born in 2011 and Danila born in 2001. This is our Sheba.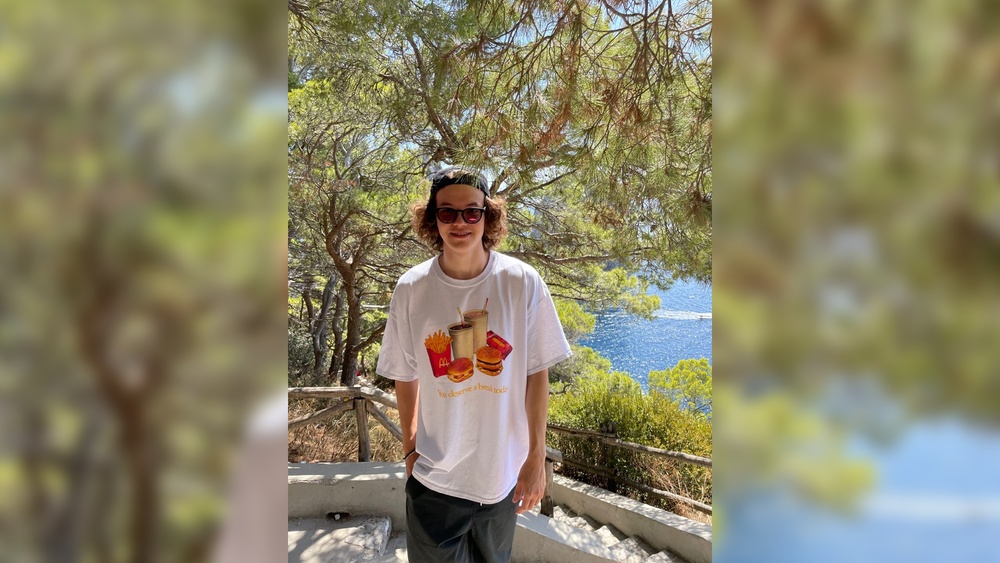 All children went to the same elite school "President" on Rublyovka, studying there costs about two million rubles a year. The eldest, Sheba, at the age of 19 became businessman.

Now he is the owner of two large office premises in the center of Moscow, they are rented out and bring his son Shoigu a million rubles in rental income.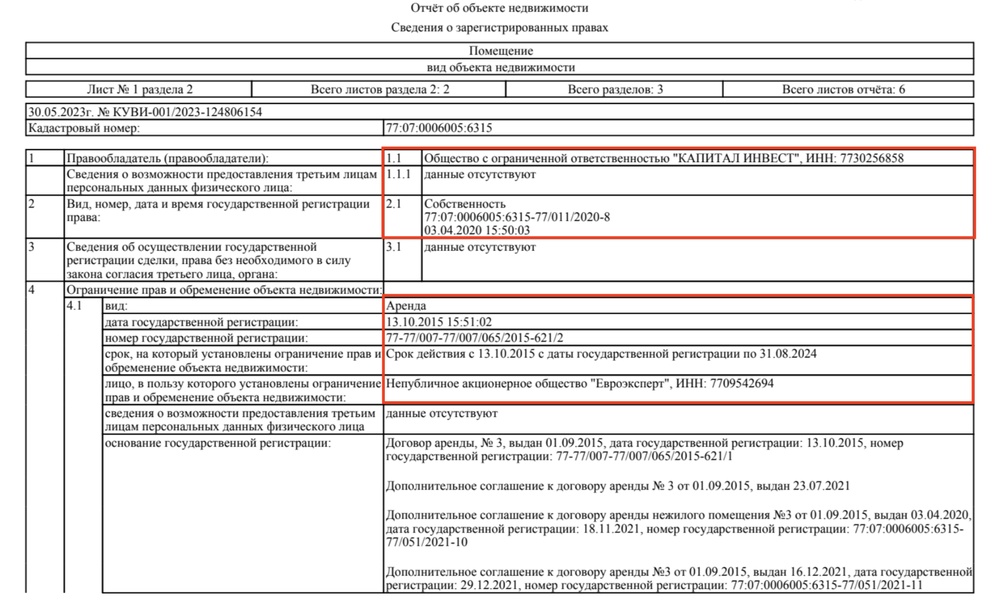 But to hell with business, it's boring passive income. Shoigu's son is about creativity… A few days before the start of the war, Danila Shebunov began his musical career – he started a tiktok with covers of famous songs. Here is what he posted on the day the war began:
In April, Sheba announced the filming of his first music video: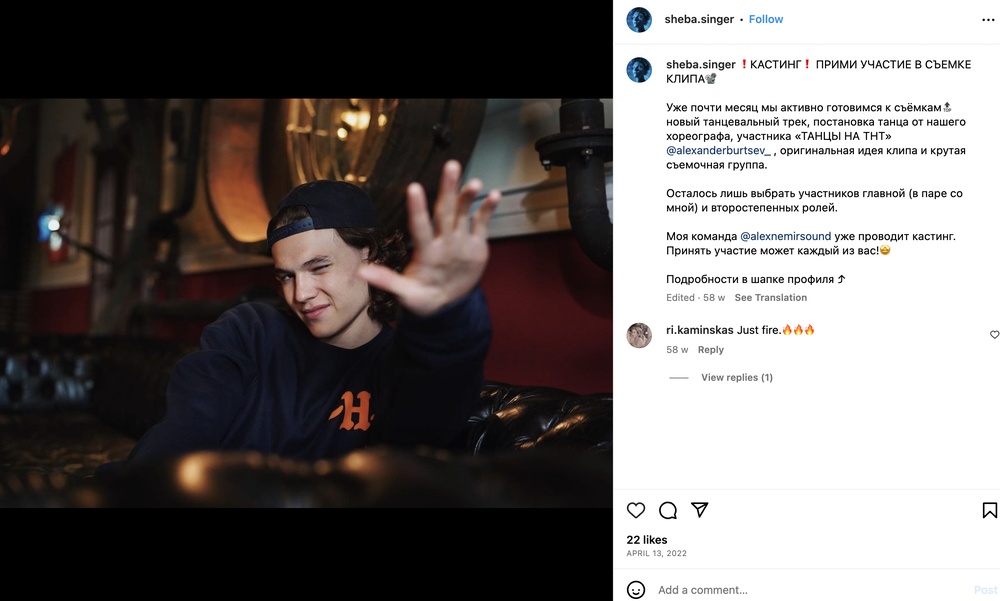 While his conscript peers, contrary to promises, were sent to frontson Shoigu recruited extras, prepared the site, learned the movements and dance for the video:
Let's We'll see him together. There is still hope that there will be, if not Lyube and Gazmanov, then something like a Shaman: I am Russian, I have the blood of my father, I go to the end, we will stand up, and what else was there. But no.
It sounds like a loss, we see a magazine on which Sheba, the son of Shoigu, flaunts naked and languidly looking into the frame.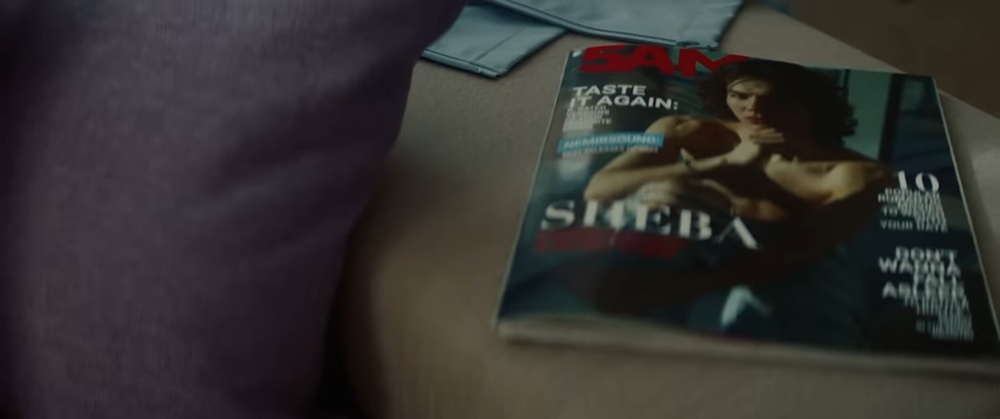 A pretty girl takes a magazine, on the back of the cover there is another naked Shoigu.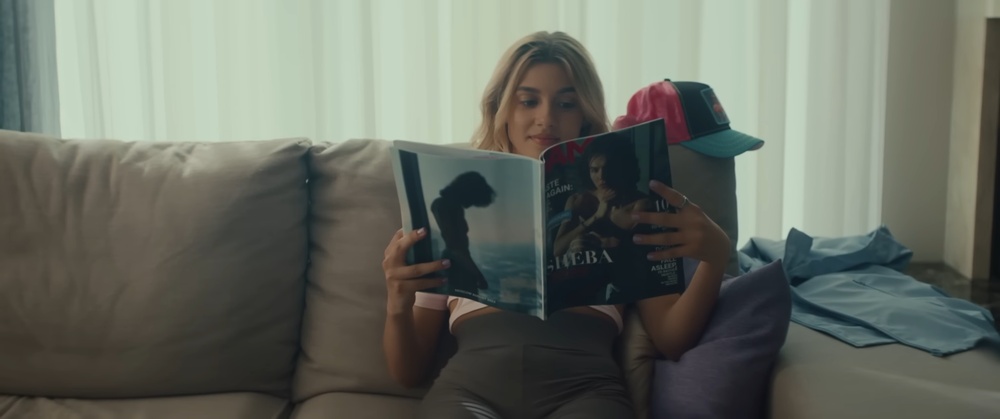 And finally, in the frame of the girl on her knees, the hero of the occasion himself appears.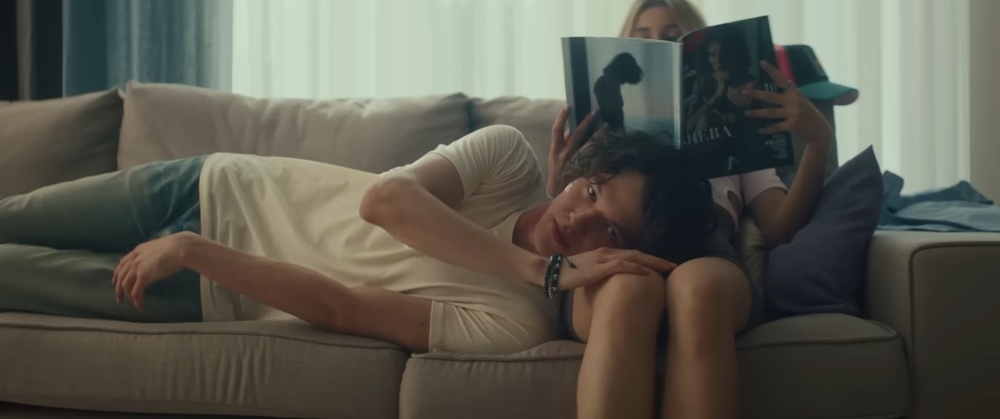 The girl starts squirming on him.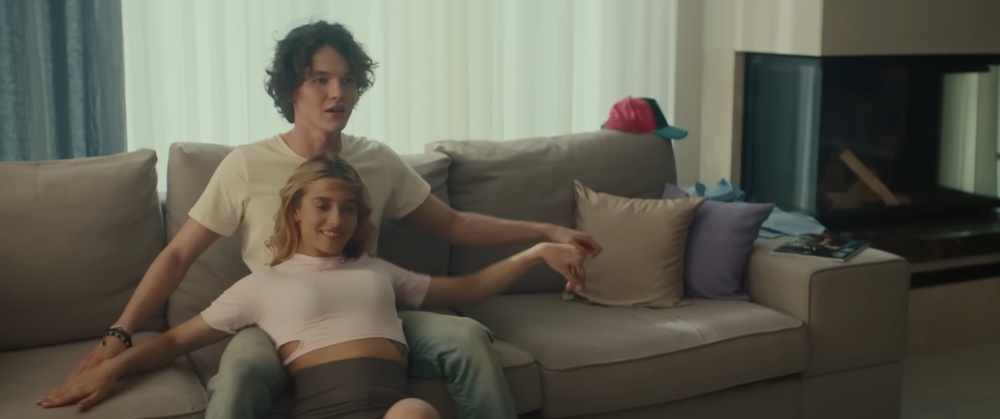 Then they squirm together. And then they begin to move around the apartment in a passionate synchronized dance, perform some kind of acrobatic sketches.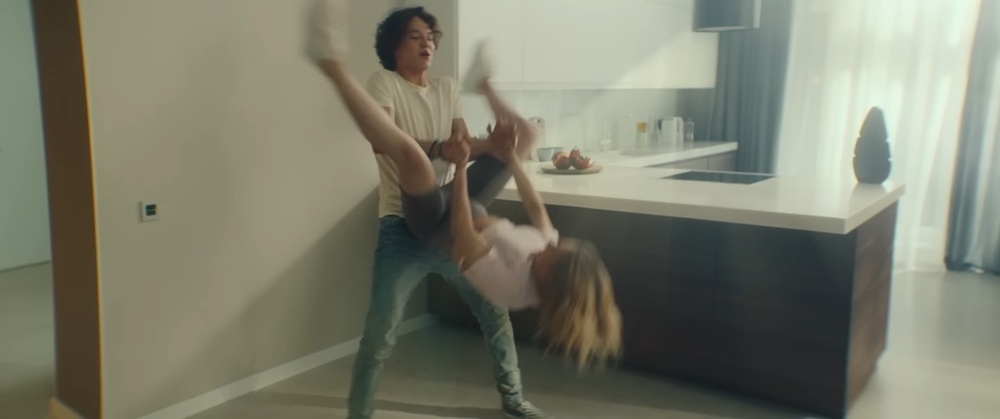 The scene on the kitchen counter, the girl undresses. More dancing in the apartment, now naked.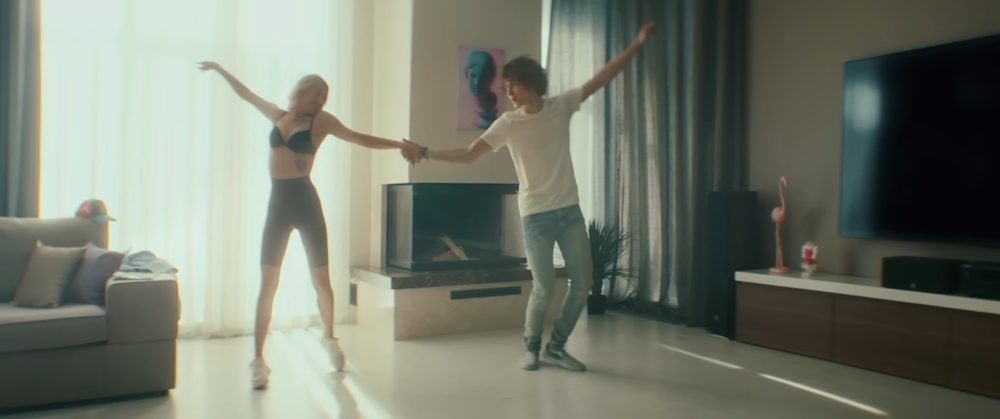 Then they go outside and start dancing in the company of friends by the pool.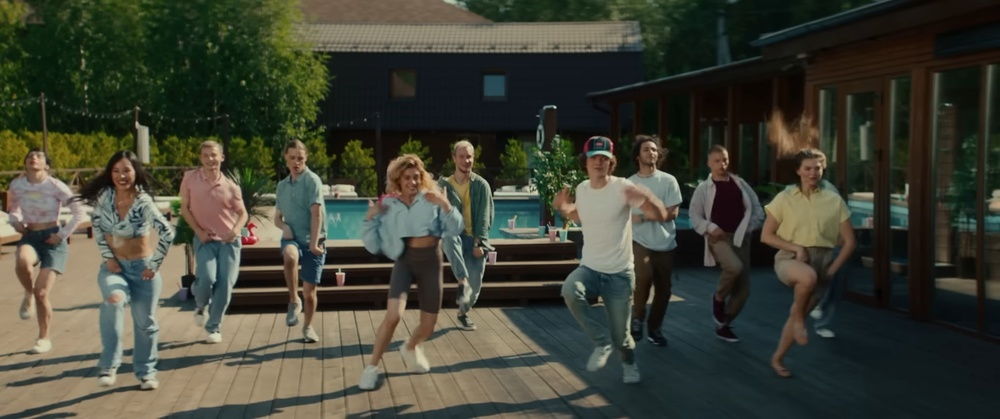 The dance ends and Sheba looks meaningfully into our eyes.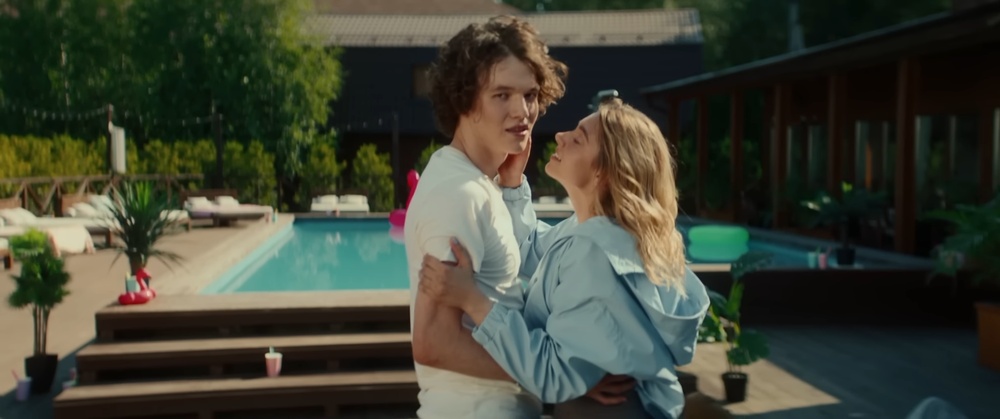 Not very military-patriotic, right? In general, Sheba says in an interview that he writes and composes it is exclusively in English. It's easier for him. If not in English, then it is possible in Spanish, it is also in it speaks since childhood.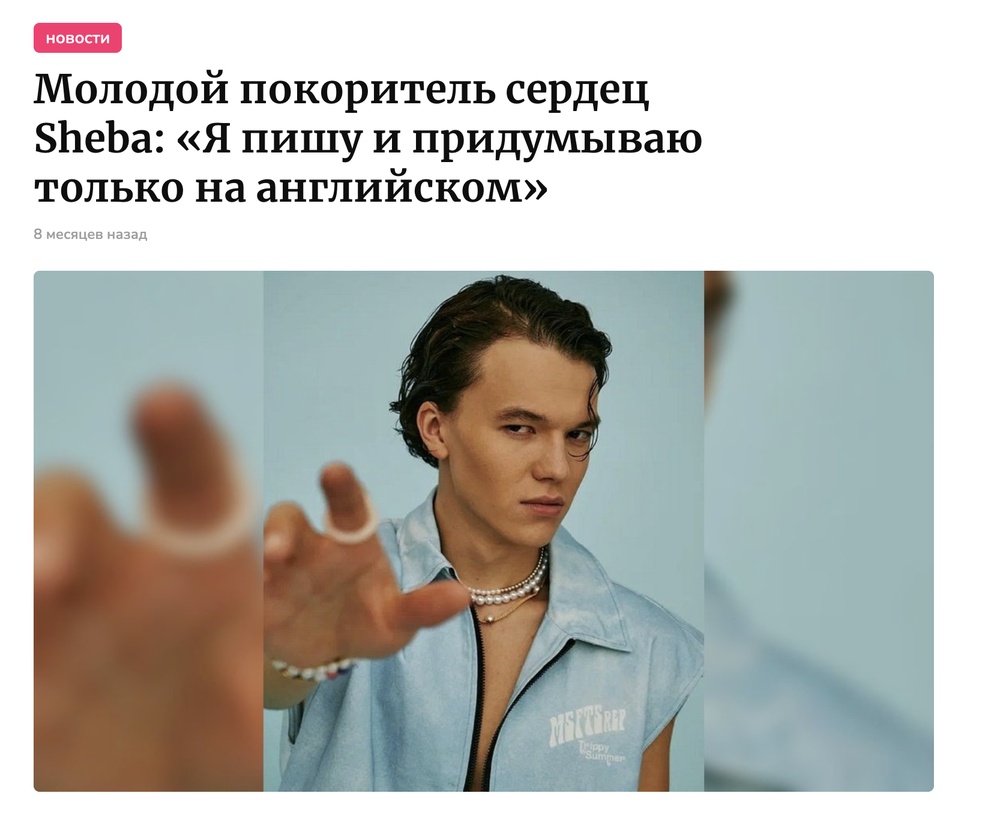 The next (and last) video on Sheba's channel is a small clipreleased on November 25, on this day Putin met in Novo-Ogaryovo with the mothers of those who fought and died in Ukraine.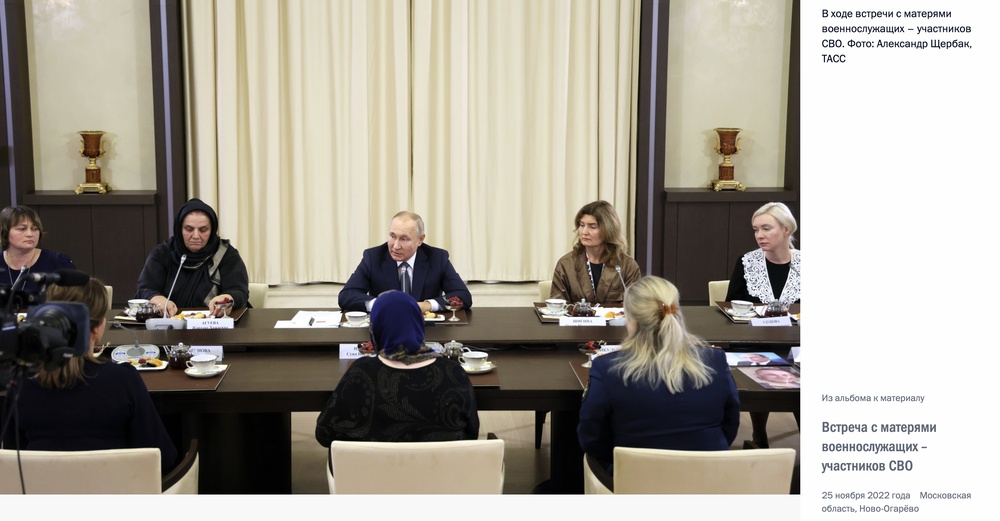 He is there saidthat their children could drink themselves and die, but they were killed in the war, so that life was not lived in vain.

It is difficult to assess on the Putin scale whether Shoigu's son is living his life in vain. He released a new video that day. We first see him in bed: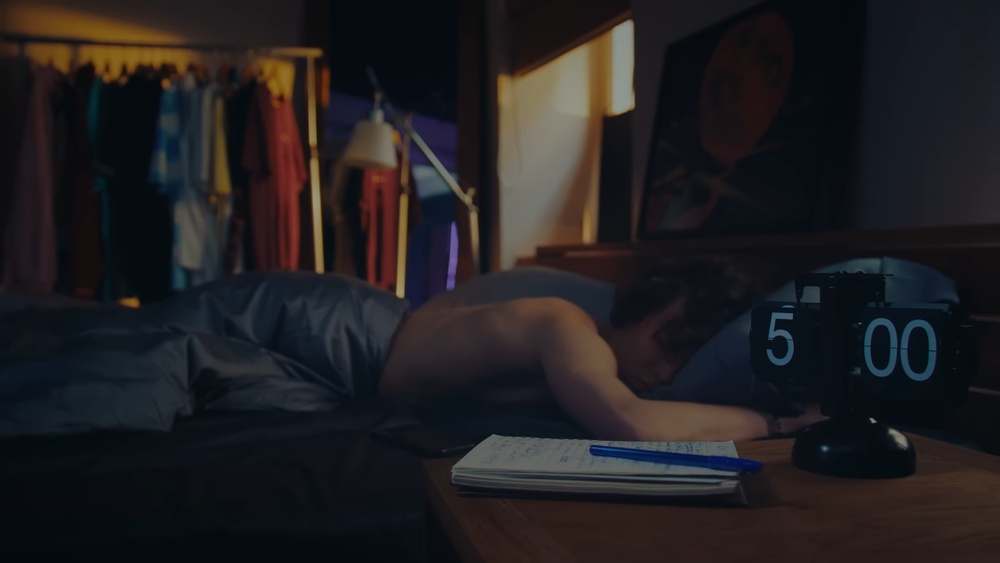 He checks his phone, gets up, gets dressed. For the rest of the video, he just makes himself a smoothie.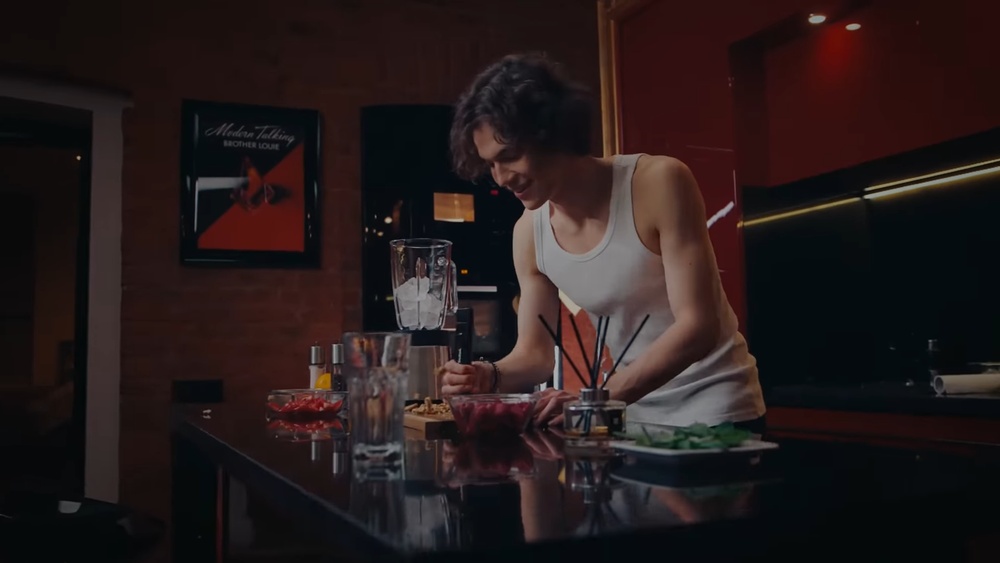 At the end, where without it, he again looks meaningfully at the camera.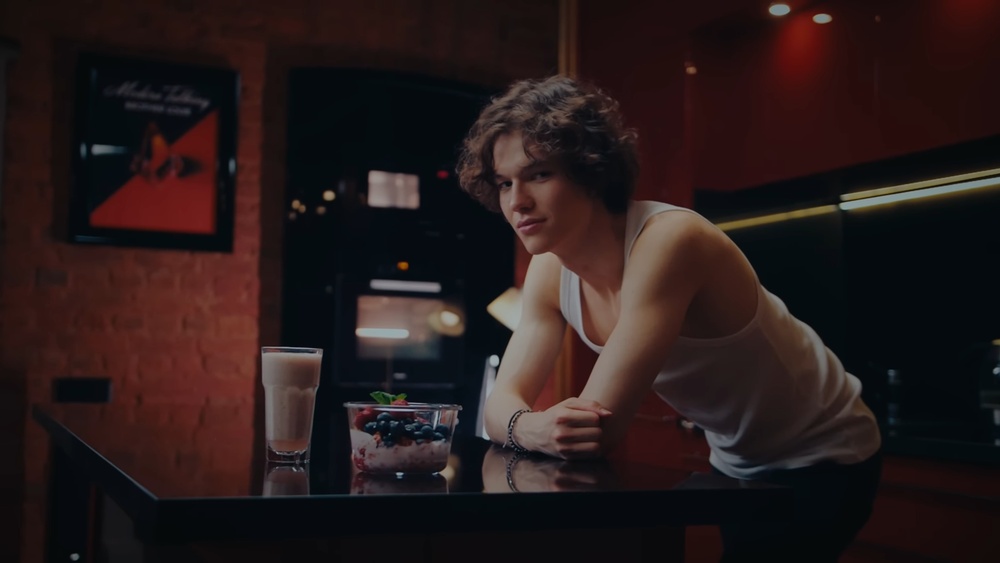 Both clips have tens of thousands of views unashamedly. While in fact, only 600 people are subscribed to Sheba. Well, what to do, you have to pay for the bots, do not upset the general's son.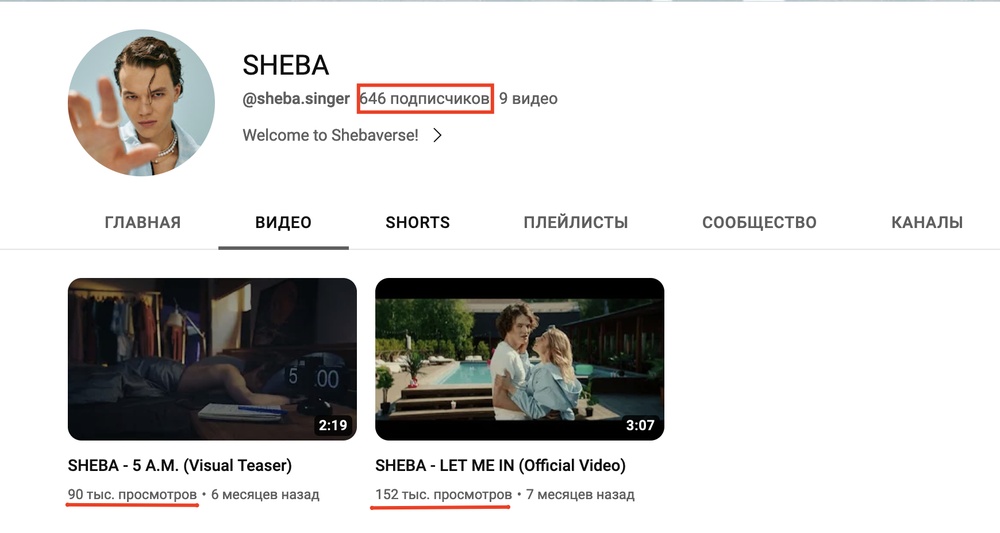 Having studied the social networks of Shoigu's son, you can truly immerse yourself in a wonderful parallel world, where there is no war, no bombed cities, no child deaths, mobilization, and Shoigu himself is also absent.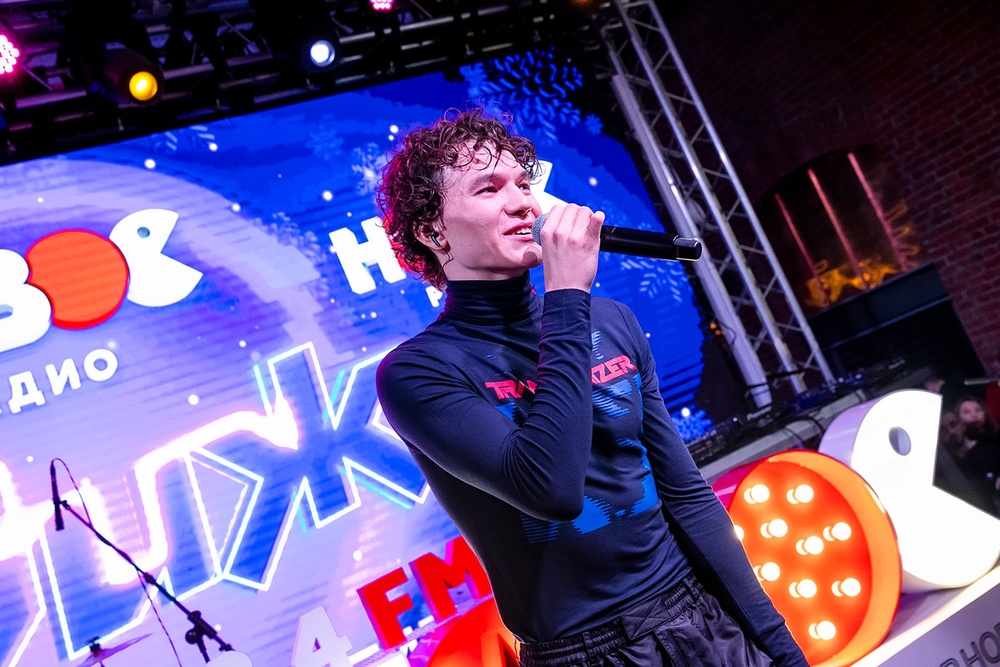 15 April. In Slavyansk, they are clearing the rubble of a five-story building hit by a Russian missile, pulling out the corpse of a two-year-old child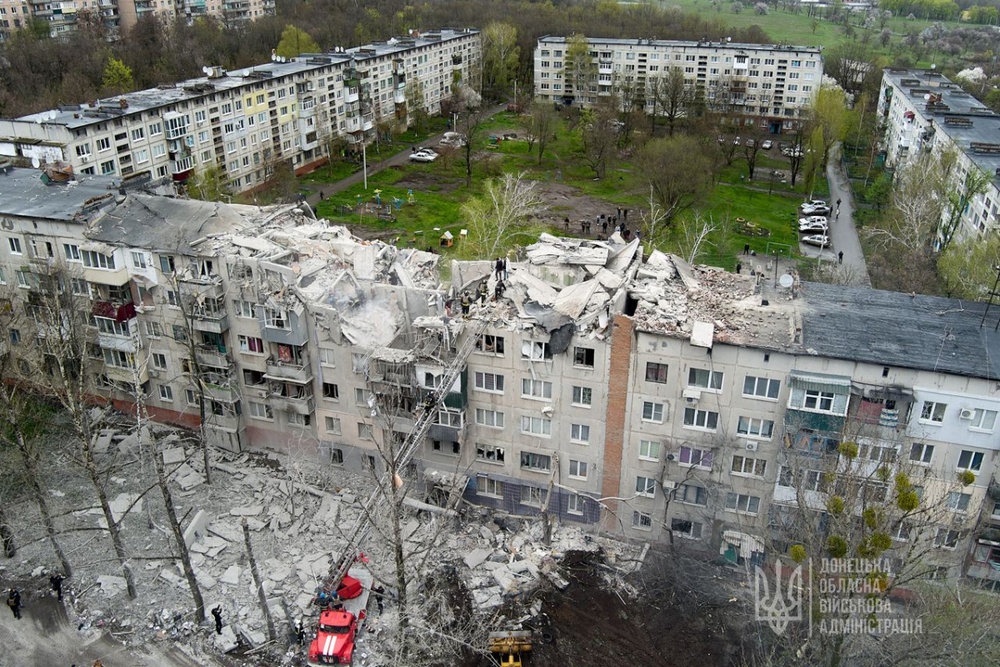 Sheba on her Instagram, we quote, "charges us with a good mood" – dances and performs her hit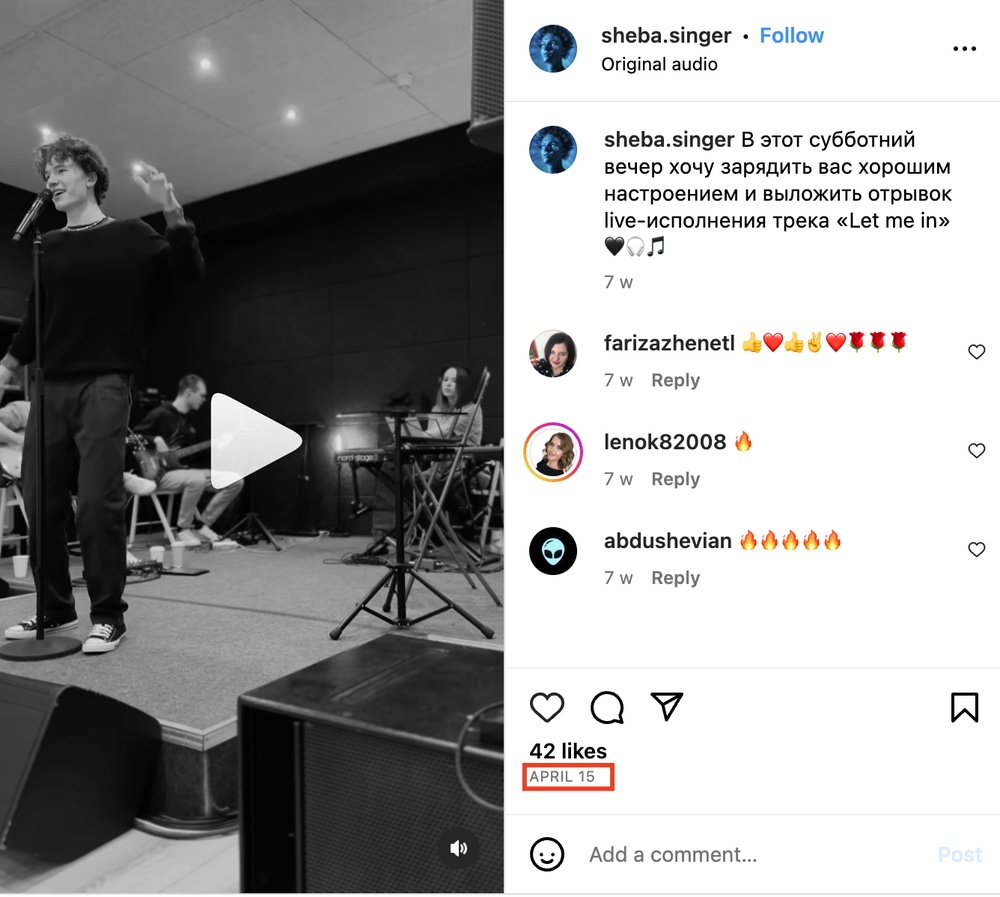 The end of June last year – in the twentieth of Ukraine bombed every night, residential buildings, kindergarten, shopping mall in Kremenchug. A day after that, Sheba complains about terrible employment, not a moment of peace – sports, vocals, beautician, hairdresser, solarium. Seeks sympathy from us, not otherwise.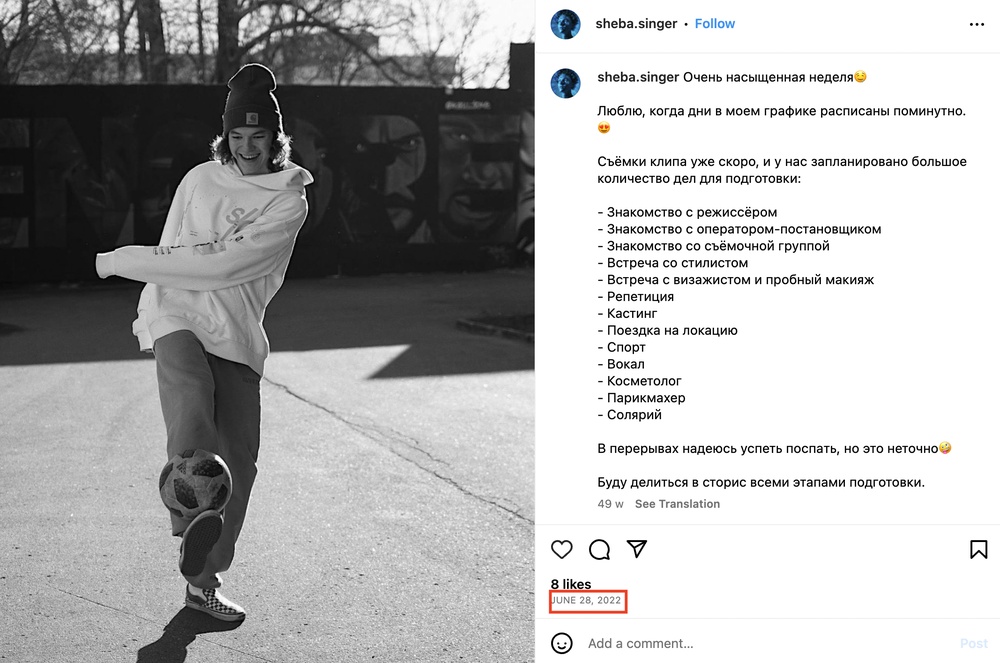 Do you know where Shoigu's son went in September, four days before the announcement of mobilization? To Turkey! On vacation with your music producer.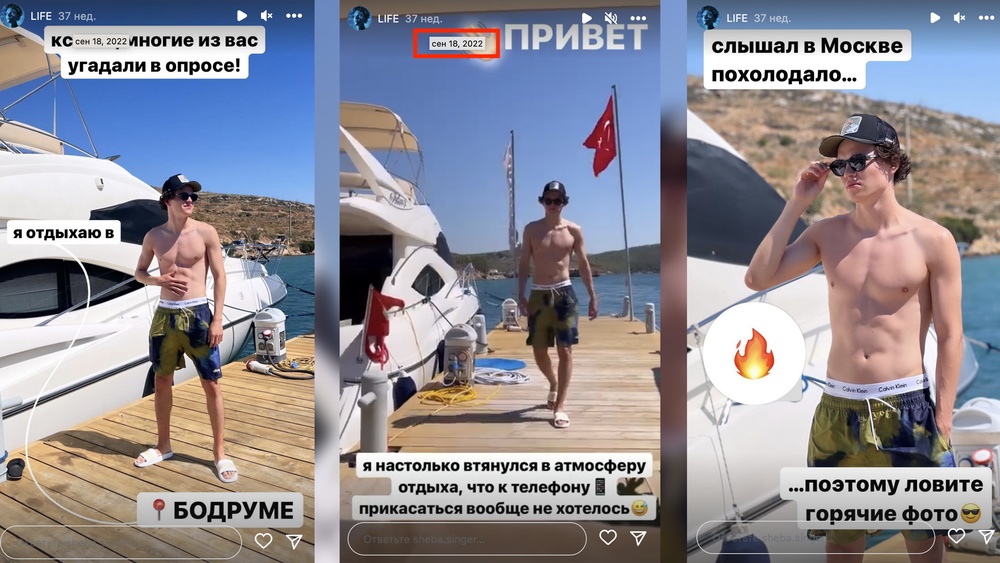 While Russians, often his peers, were caught on the street, dragged out of their homes and sent to be slaughtered, Sheba swam in the sea and relaxed with a massage: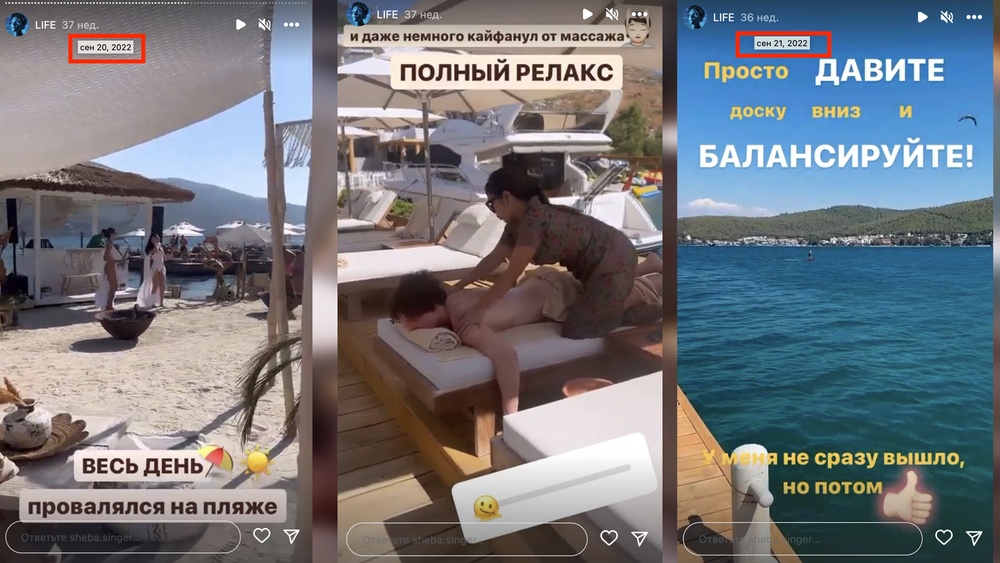 Hanging out and getting high. Sheba's real vocal abilities are especially noticeable here.
Sheba does not need a medical examination, Sheba does not need delays and reservations, running abroad is also not an option for Shebin. He is an elite child, his dad will not let him go to the front, others will fight for him.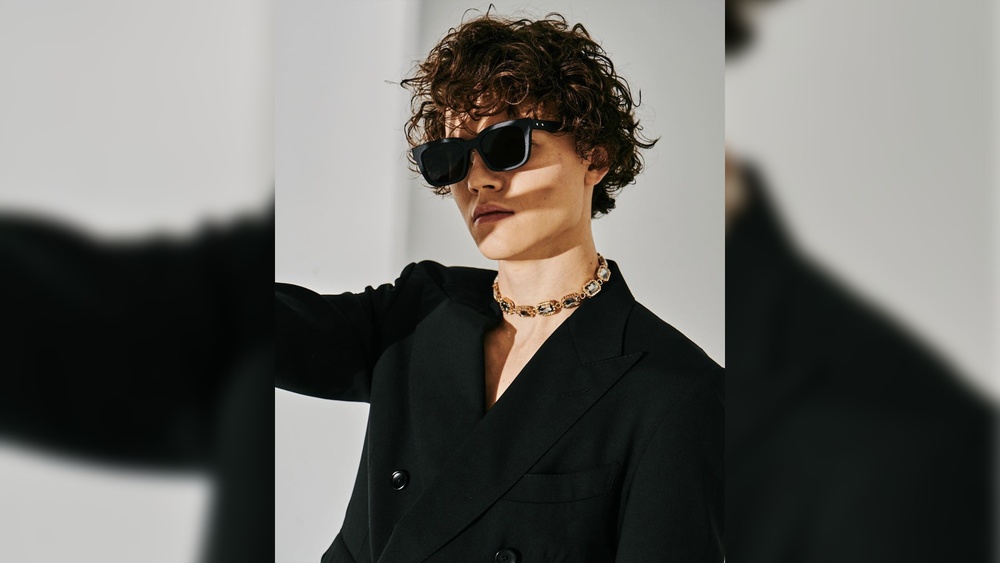 Here he is in December at the World Championships in Qatar: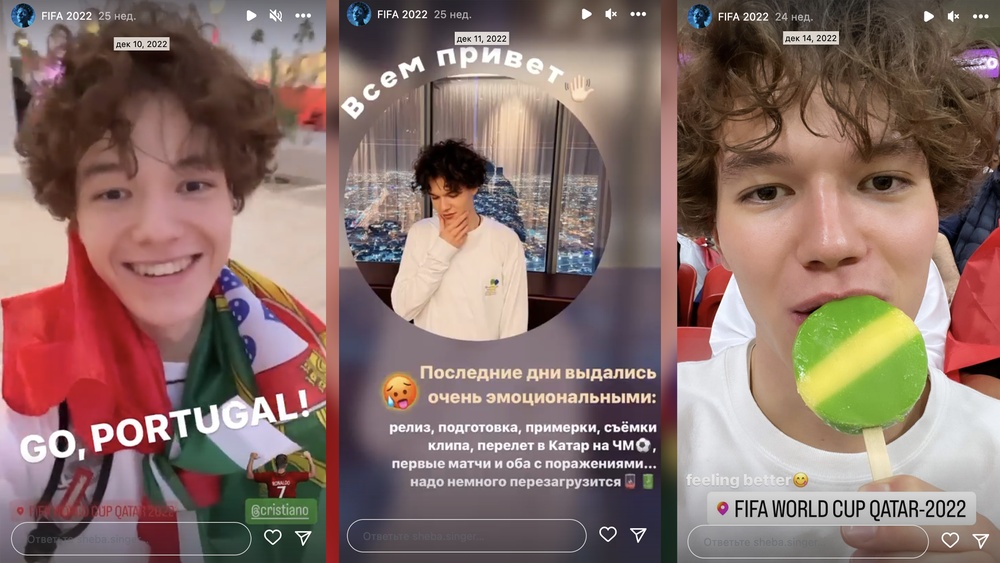 Just the other day he announces to us a new hot summer track: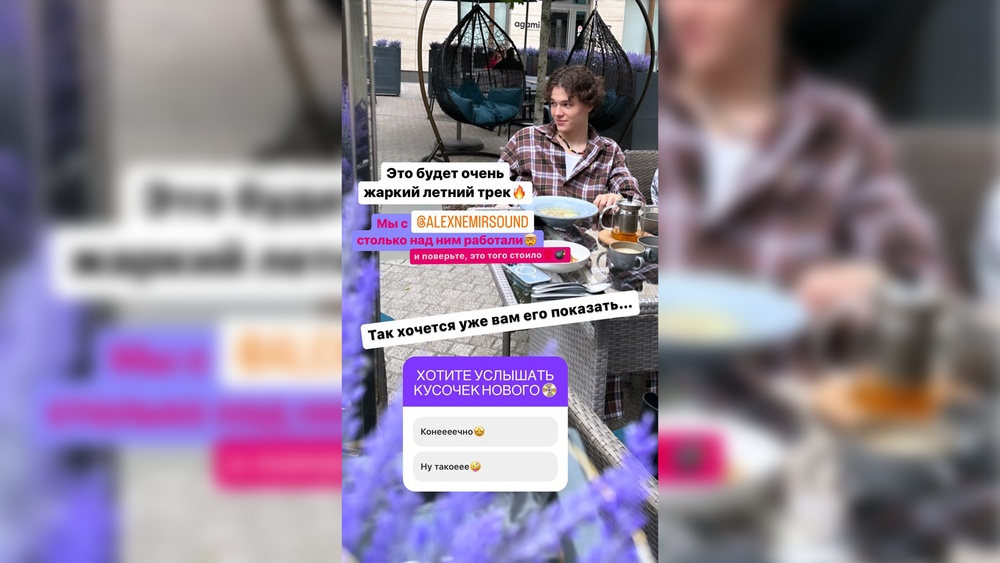 He posts stories, says that he loves Europe and is going there in the summer. If we were in his place, we wouldn't think about it.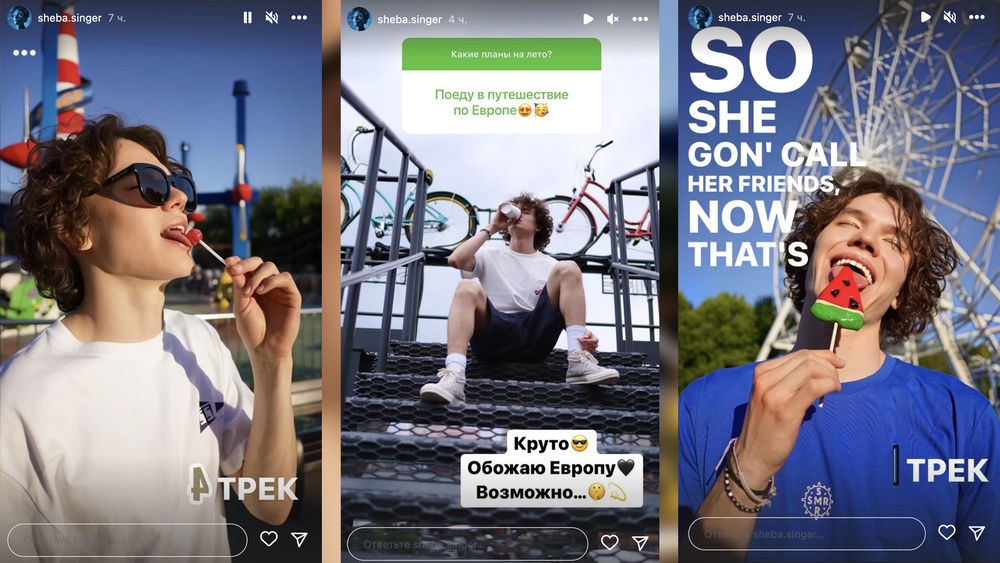 Whatever your political views, whatever you think about the opposition, about Navalny. You may sincerely believe that these are all the machinations of the Mossad, the CIA and the Mi-6. But what is it, the CIA or NATO forced the offspring of Shoigu to do this during the war?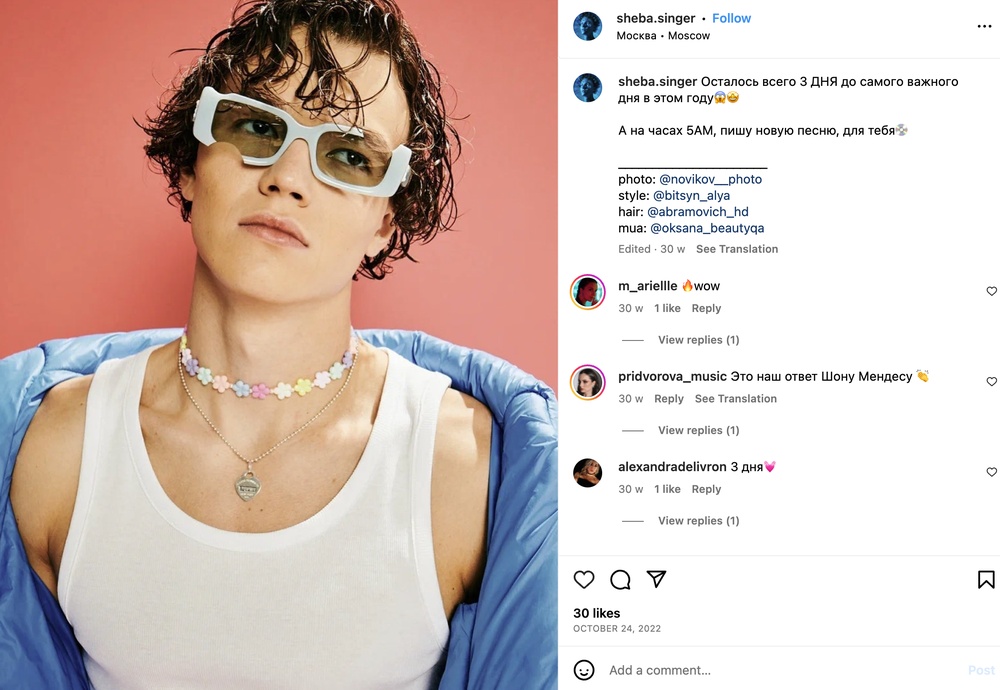 What Western intelligence service came up with and planted this Sheba on Shoigu?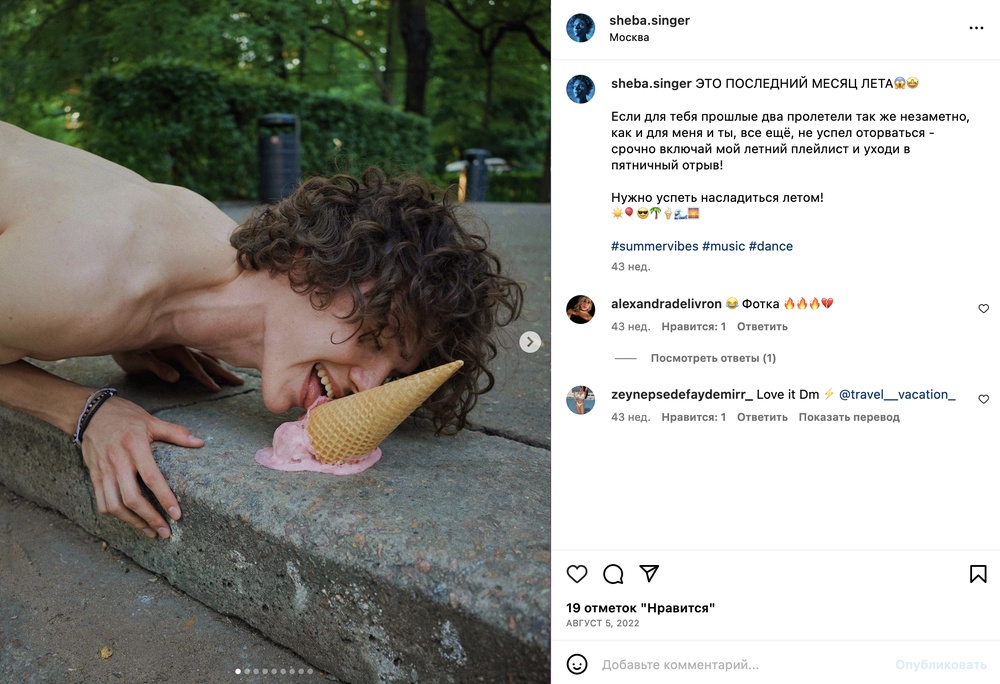 They send your children to their deaths without blinking an eye. Hiding behind patriotism, defense of the motherland and coffin, which will be given to you as the corpse of your child. They say there is no way out. We had to, we were forced. But why is there a way out for their own own children? Putin says that those who died in the war in Ukraine are heroes. But why do their children, instead of also "becoming heroes", do this?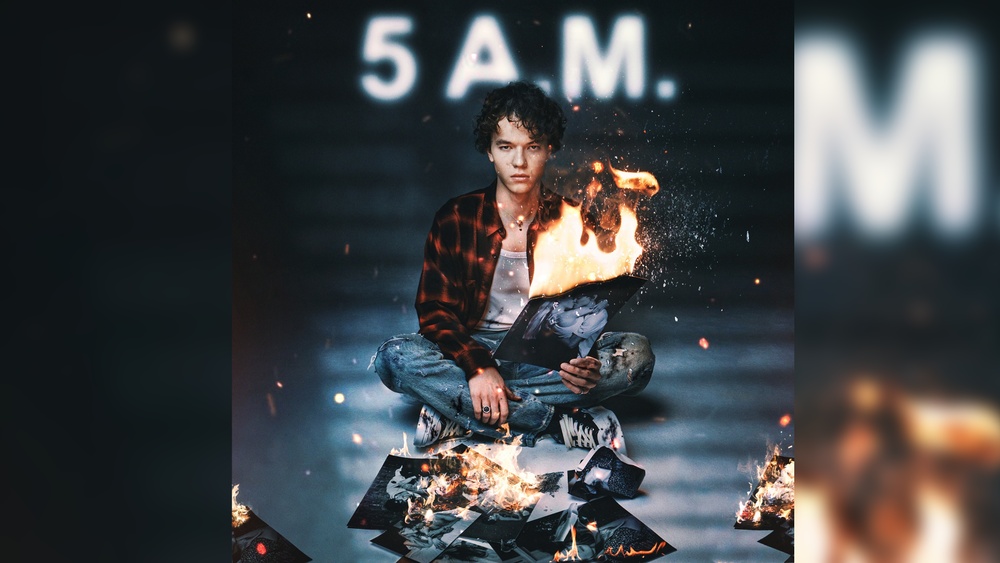 One is a disguised clown, stupid as a cork, a blogger, teaching us how to lose weight, another teaches dances and shoots clips for the charts.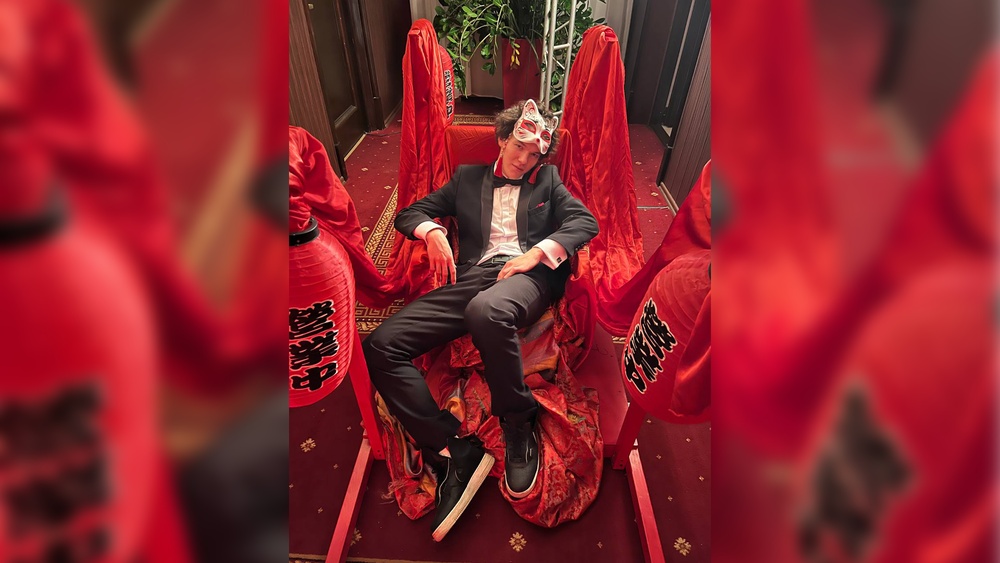 When was the last time you saw Shoigu? Not Sheba, but the real one. Minister of Defense during the war. He almost never appears in public, he does not give comments. Maybe he made an appeal after the sabotage groups captured part of the Belgorod region? No. Maybe he gave a press conference about drones blowing up residential buildings in Moscow? Nope.
Nine months ago, Shoigu last said something about the general losses of the Russian army. Nine! And he said that what died in the war 5937 citizens of Russia.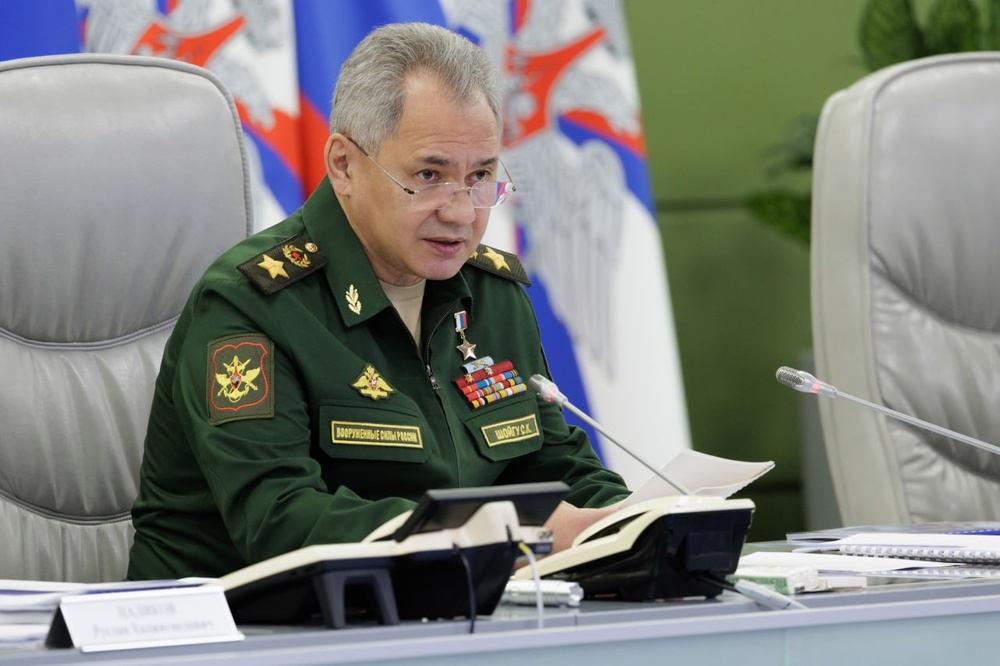 Yes, he is teasing! What 6,000? There are five times more according to the most conservative estimated. For Shoigu and for Putin, these are not people, these are numbers, cannon fodder; well, the male population of Russia is dying out, a million have left – but they don't care what. Babs give birth to new ones.
The price of a Russian life for Putin is zero. Do not deceive yourself, no matter how much you want to believe in a heroic deed and the defense of the homeland. Those who are dying now participating in the criminal war against Ukraine are dying for the dreams of the aged dictator Putin. Do not amuse yourself and do not let others amuse yourself by talking about the fact that there are some red lines there – and General Armageddon will finally come and deal a crushing blow to the "fascists". General Armageddon, Surovikinbusy with villas in Sochi buys half a billion. Nazis, as well as secret biolaboratories, fighting mosquitoes and locusts-saboteurs do not exist.
Such investigations help to reach out to those who may support the war or believe that everything is not so clear. If you know anything about Shoigu's corruption, where he lives, who his new wife is (they divorced Sheba's mother a long time ago), how he steals in the Ministry of Defense – write to us. Even if it is the smallest and most insignificant details. We will double-check, investigate, prove and publish everything.
You can contact us via telegramthrough a special website or email: blackbox@fbk.info. We'll come up with a secure method to get the information. Most importantly, don't miss it. Perhaps something you know will help convince at least a few people not to go to war, not to kill and die for the palaces and yachts of Putin's elite. And this is already a lot.
Freedom for Alexei Navalny!