Vladimir Putin, who unleashed a bloody war in Ukraine, killing two hundred thousand people there, continues to tremble for his own life.
It is on TV that he is a terrible and daring geopolitician who breaks the hegemony of the West. Well, in life? But in real life, Putin is paranoidly frightened. He is afraid of literally everything.
He is afraid of dishes and food – everywhere he rides with his thermos and drinks only from it.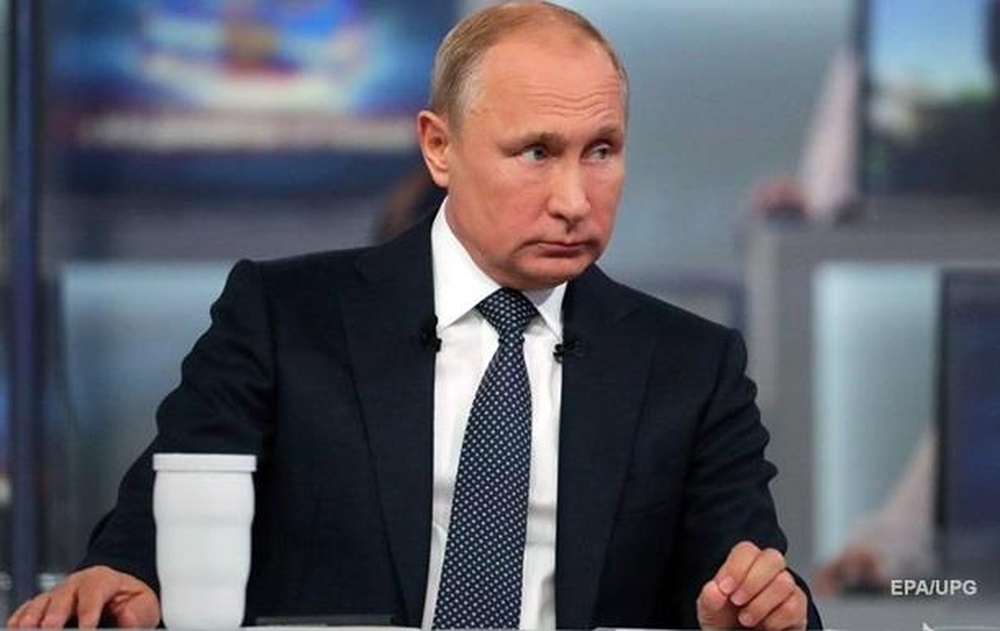 He is afraid of his colleagues – they are thrown 6 meters away and forced to take analyzes before meeting with Putin.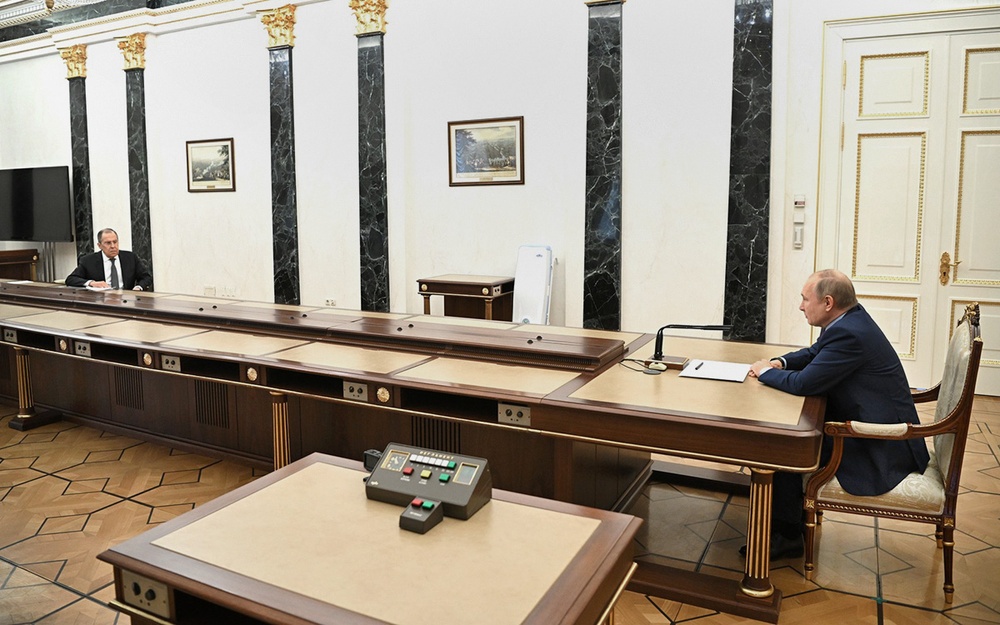 He is afraid of ordinary people – he moves with a crowd of guards, in a bulletproof vest.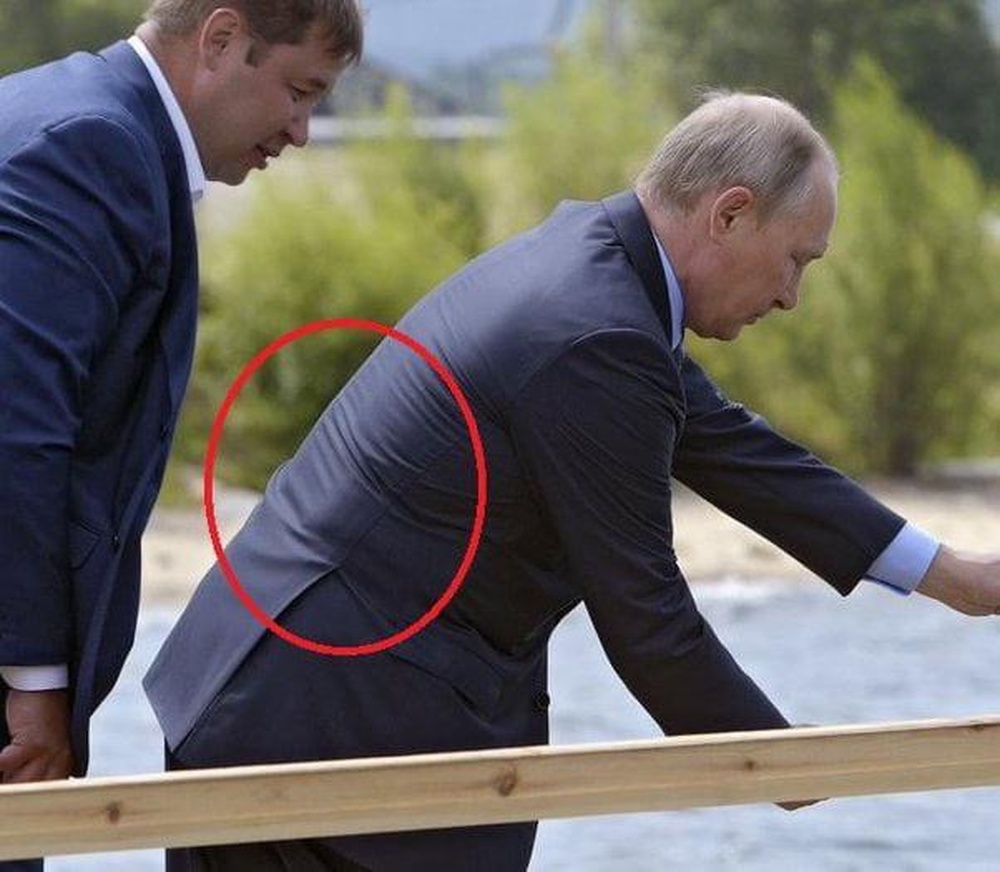 And his cortege is the length of the ring of Saturn with nothing to confuse.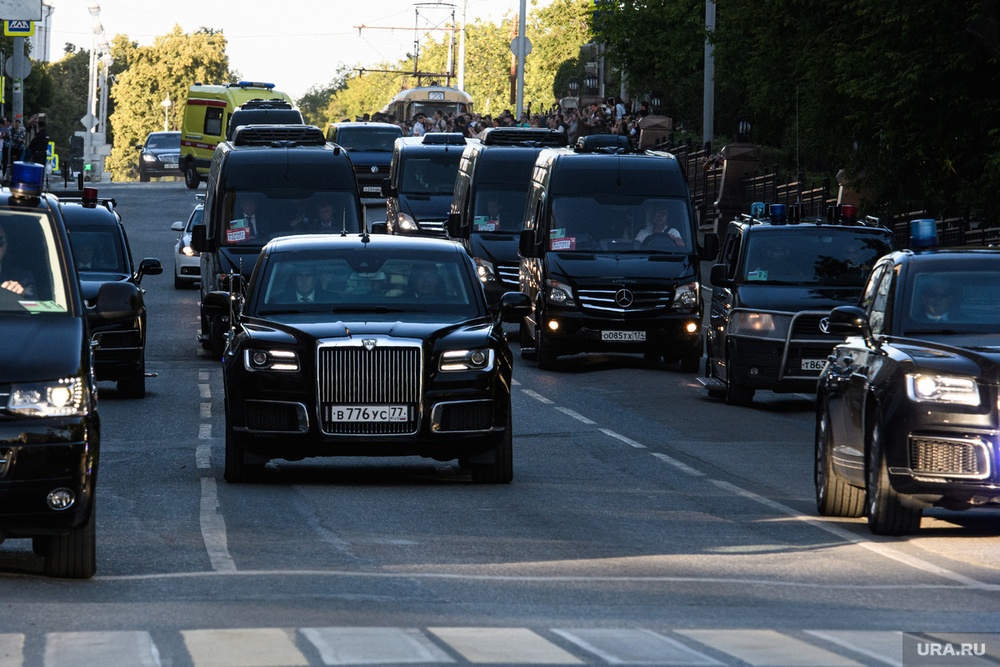 In the city where Putin comes, forbid look out the windows, and the roles of local residents are played by disguised guards. He is afraid, sorry, to go to the toilet not at home: journalists discoveredthat Putin has a special person who follows him with a suitcase where the president's waste is stored.
Putin is afraid of literally everything!
Propagandists talk about the victorious war with NATO, that right now Putin's army will conquer Ukraine, missiles will fly to Washington and the world will be subordinated to Putin. Well, in fact… cemeteries with thousands of dead prisoners, the corpses of Russian soldiers that no one even takes away, the occupation of a small Ukrainian village is presented as the greatest military victory, and at this time in Russia itself, something explodes every day – then in Kurskthen in Belgorod area, then a drone near Moscow show up.
Putin loves to compare himself with his great predecessors, to ascribe a historical role to himself, as if he, too, is a brave commander, ready to lay down his head in the battle for the fatherland.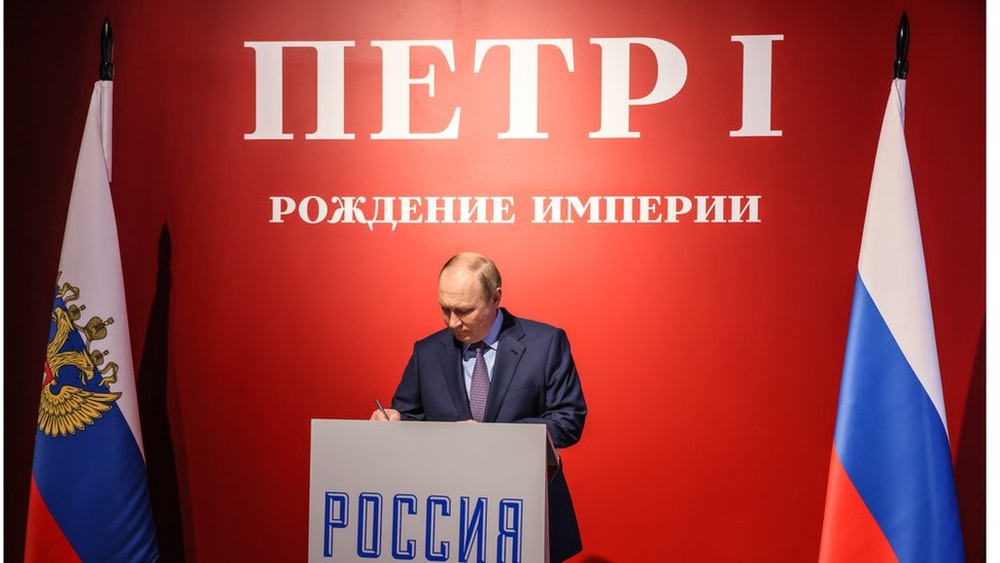 But actually, Vladimir Putin is going to add nothing. He will ride on armored trainbuild yourself bunkers, and create an exclusion zone around their homes, so that, God forbid, nothing happened to him precious. And he will send other, ordinary people to certain death. He doesn't feel sorry for them.
The war, of course, affected Putin's paranoia. It's hard to tell how much the thickness of his body armor has increased, or how many retests the tea in his thermos now passes, but there's something you can't hide. Look at this photo made in January of this year near the Valdai residence of Putin. It depicts the Pantsir-S1 anti-aircraft missile and gun system. They can shoot down anything in the air – a rocket, a helicopter, a drone.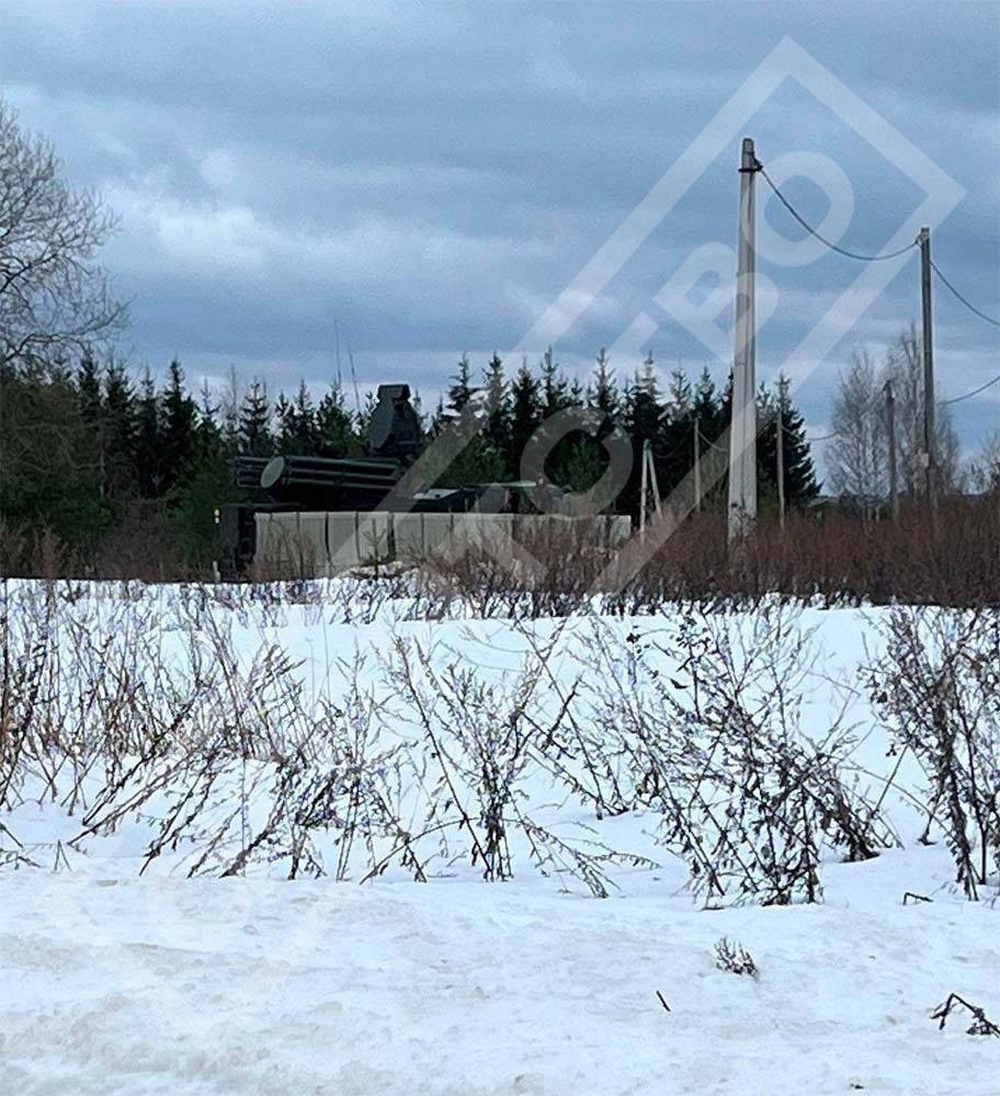 Another air defense system was noticed near another official residence of Putin – Novo-Ogaryovo. Here are pictures, the same "Shell" as in Valdai.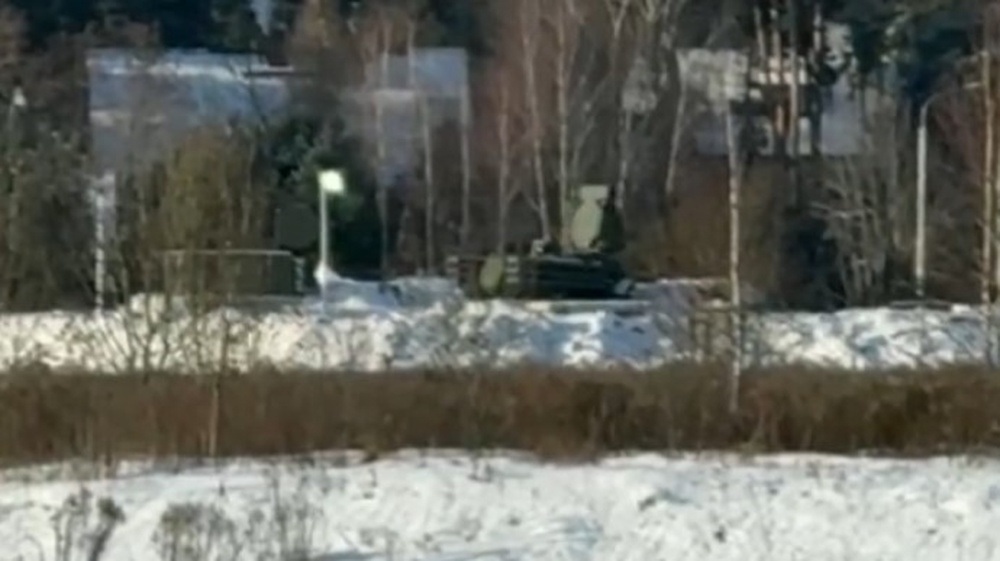 Air defense was also installed on the roofs of several buildings in Moscow: on the roof of the Moscow Central Internal Affairs Directorate, on the building of the Ministry of Defense and on the roof of a business center in Teterinsky Lane. They installed so as to close the approaches to the Kremlin from all sides.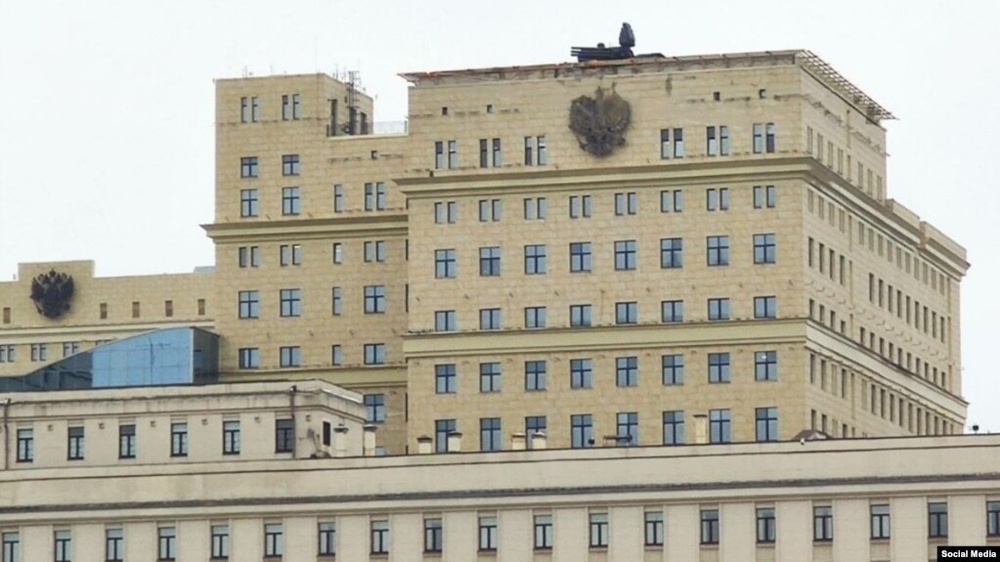 That is, Putin is really afraid that while he is working, a rocket will fly into him. And if these specific complexes that close the Kremlin and two official residences can still be justified, well, at least somehow formally, well, a strategic object, well, you never know. That one, the brand new Pantsir-S1, whose photograph was sent to us, is more difficult to explain.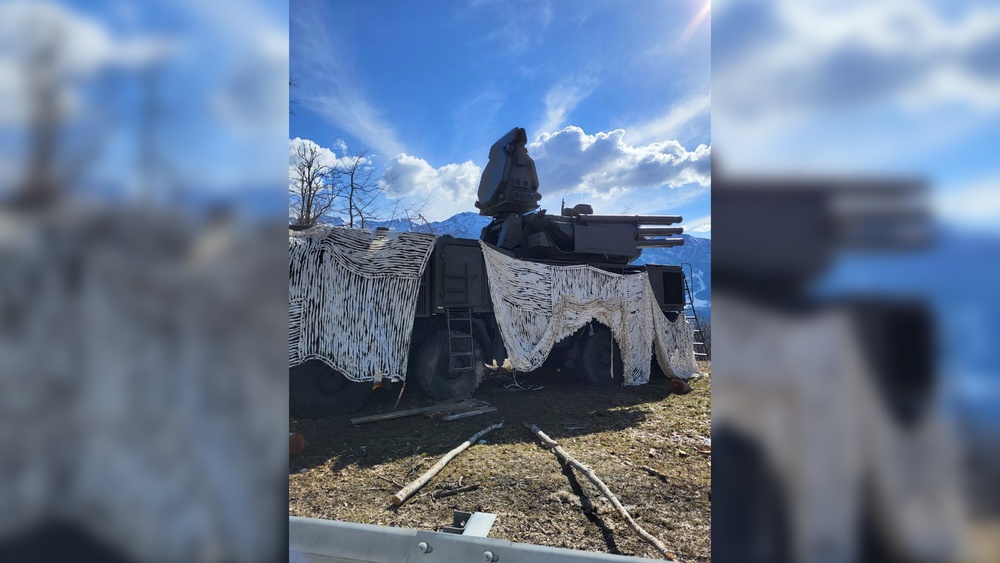 Let's take a closer look at the pictures. Mountains are visible in the background.

This greatly narrows the circle of suspects, of course, the first thing we watch is Sochi. Near the official residence (Bocharov Ruchey), there are no such mountains, of course.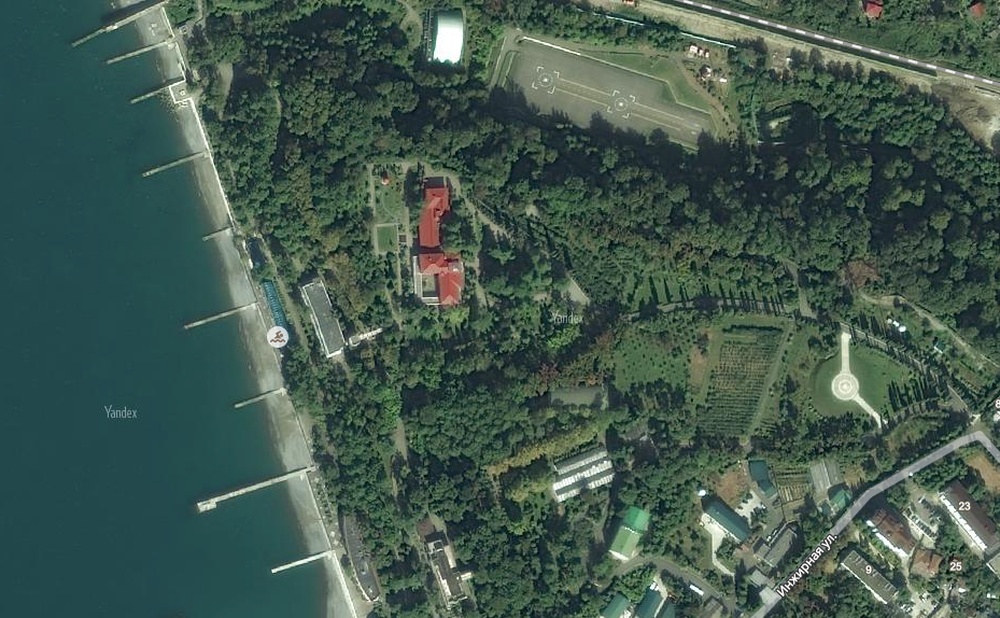 Watching Krasnaya Polyana. In the photo behind the "Shell" you can clearly see the relief of the mountains and the clearing on the slope. Walking along panoramic With Yandex maps, we can easily find exactly the same view.

The trees are the same around, the striker, it turns out that the air defense is in this clearing along the road.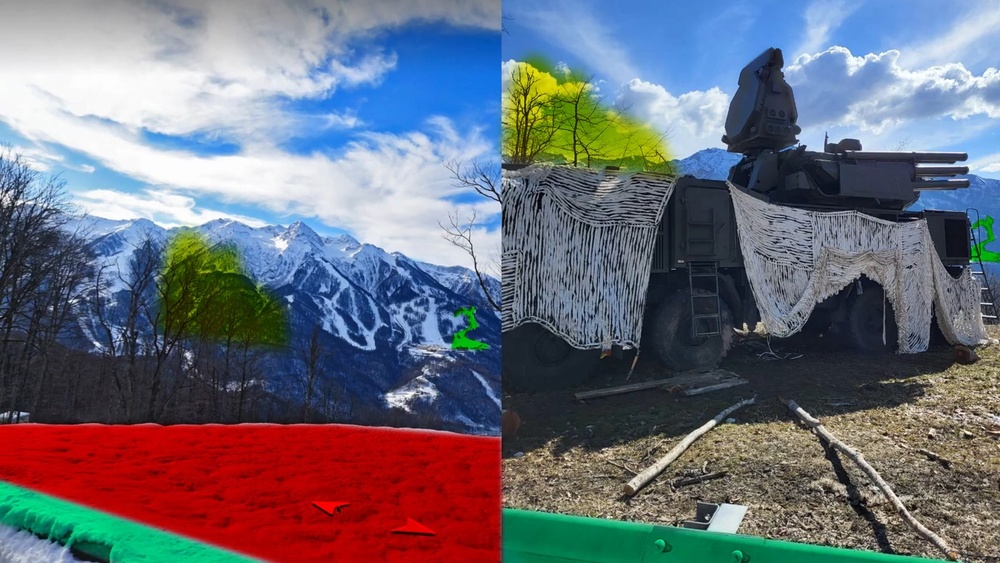 Why exactly here? Quite simply: Putin also likes to have fun in complete safety. And he's having fun here.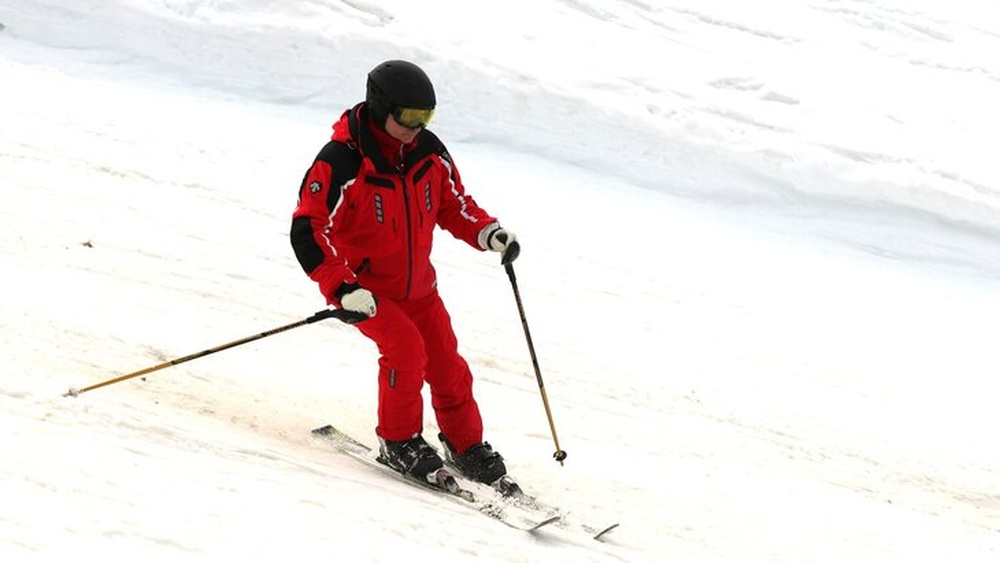 A kilometer from the anti-missile installation is a complex of buildings that formally cannot have anything to do with the president.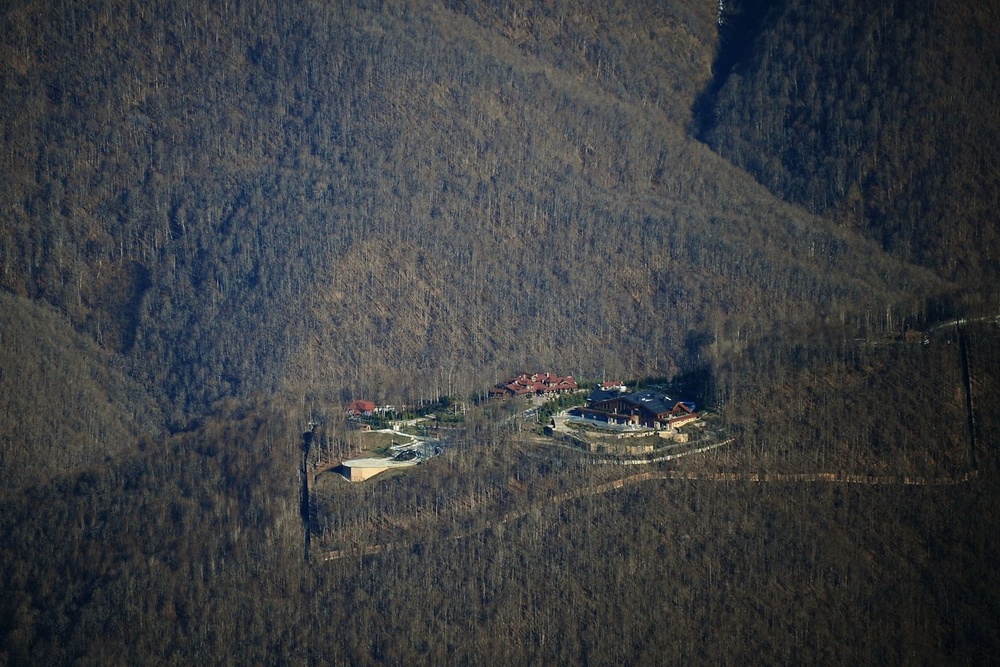 All this – 20 hectares of land, two huge houses, a building for accompanying persons, a helipad and even a private lift with VIP cabins – according to the documents, this belongs Gazprom.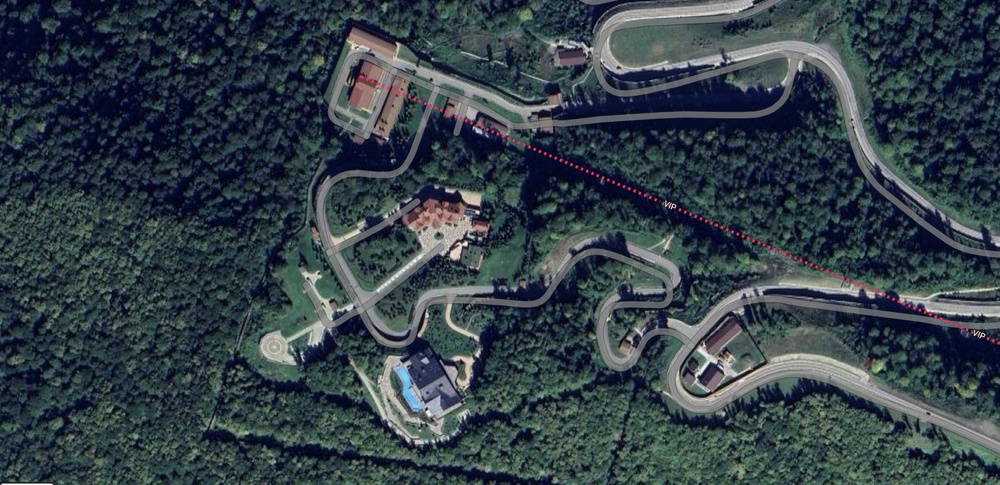 But in fact, this is Putin's secret winter residence, the place where he skis. This chalet was built for the Olympics.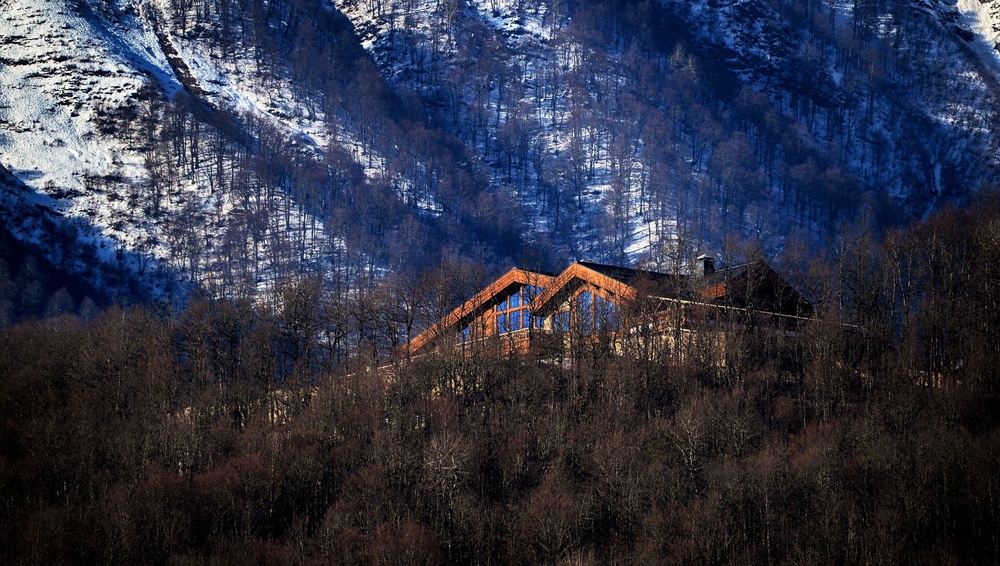 Simultaneously with another very similar chalet next door – do you recognize it? This is Medvedev's winter dacha from investigations "He is not Dimon for you."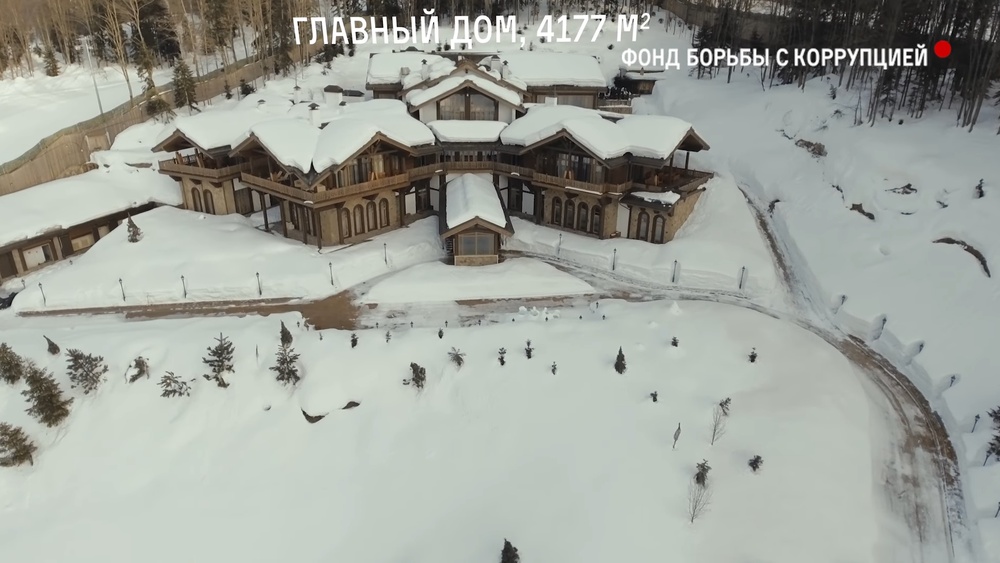 They were even named the same – Dimon has a reception house for official guests "Psekhako", and Putin has a reception house for official guests "Achipse".
And if these places are so dear to the heart of Vladimir Vladimirovich that he has already placed air defense around, then we simply have to figure out what is inside. Fortunately, we have floor plans for the main building.
The house has only four floors – two underground and two above ground. The total area is 3800 square meters. Actually lower – mainly premises for personnel and technical premises – warehouses, utility rooms, vestibules, workshops, and so on.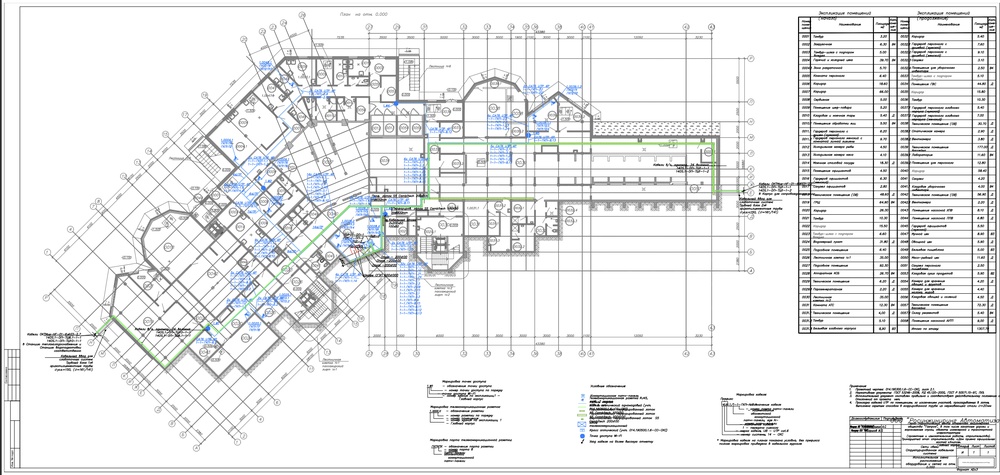 Nostalgia breaks my heart when we look at room number 10.1. Egg processing room. Exactly the same is in Gelendzhik palace Putin.

On the same floor there are refrigerators for fish and meat, a flour shop, a vegetable shop, a meat and fish shop, cold and hot shops, a laboratory for some reason, a chamber for milk and a separate pantry for pickles.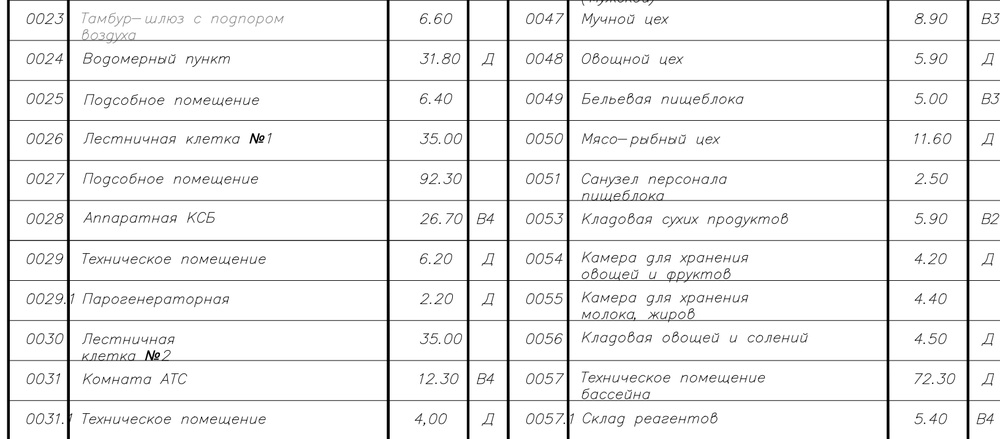 One floor up but still underground housed hall with a panoramic elevator and a huge spa complex.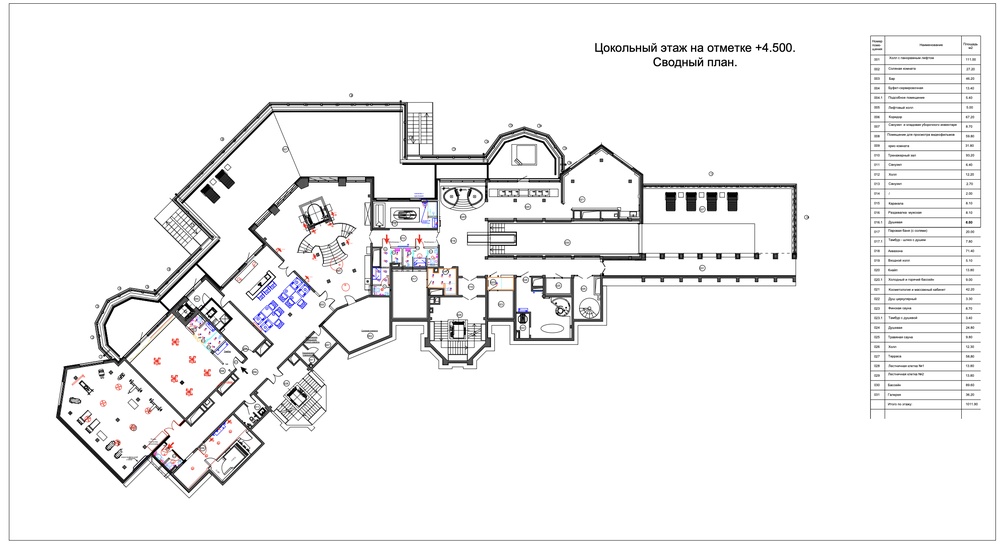 There is a swimming pool, aqua zone, salt room, steam bath with salts, Finnish and herbal saunas. There are rooms with the mysterious name caracala – this is such a hot tub, and there is also a kneip – small alternating baths with hot and cold water. And of course, Putin's favorite entertainments: contrast pools and a cryochamber, they are in all his residences.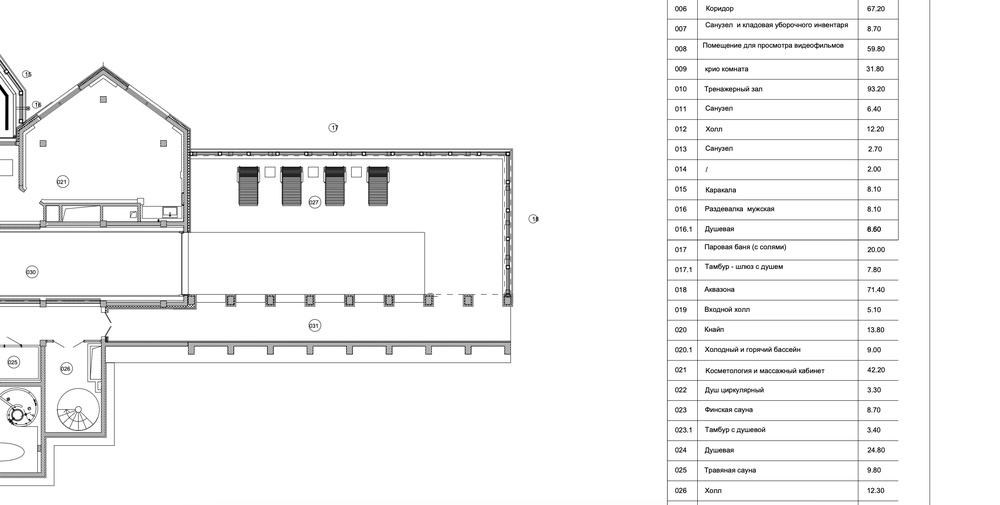 Let's rise above next floor.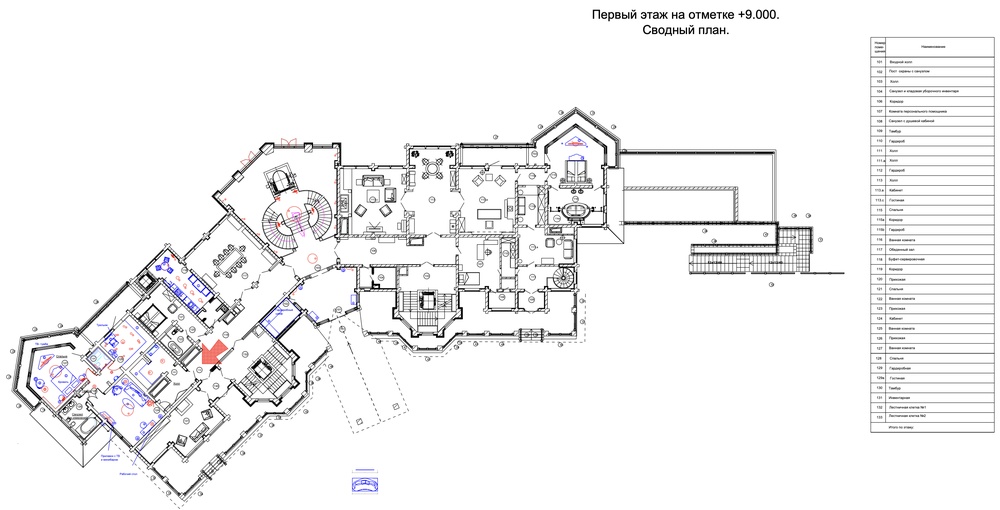 There is a security post at the entrance, a personal assistant's room to the side. We see the dining room, as well as two large bedrooms with separate dressing rooms and living rooms. One of the bedrooms on a separate plan is marked as female, it has a trellis, this is a dressing table with mirrors. And in the other bedroom, apparently in the men's, there is a full-fledged office.
Also on our plans is a separate room called the "kitchen of the FSO", that is, the kitchen of the Federal Security Service. Under it, they planned to convert one of the premises of the house.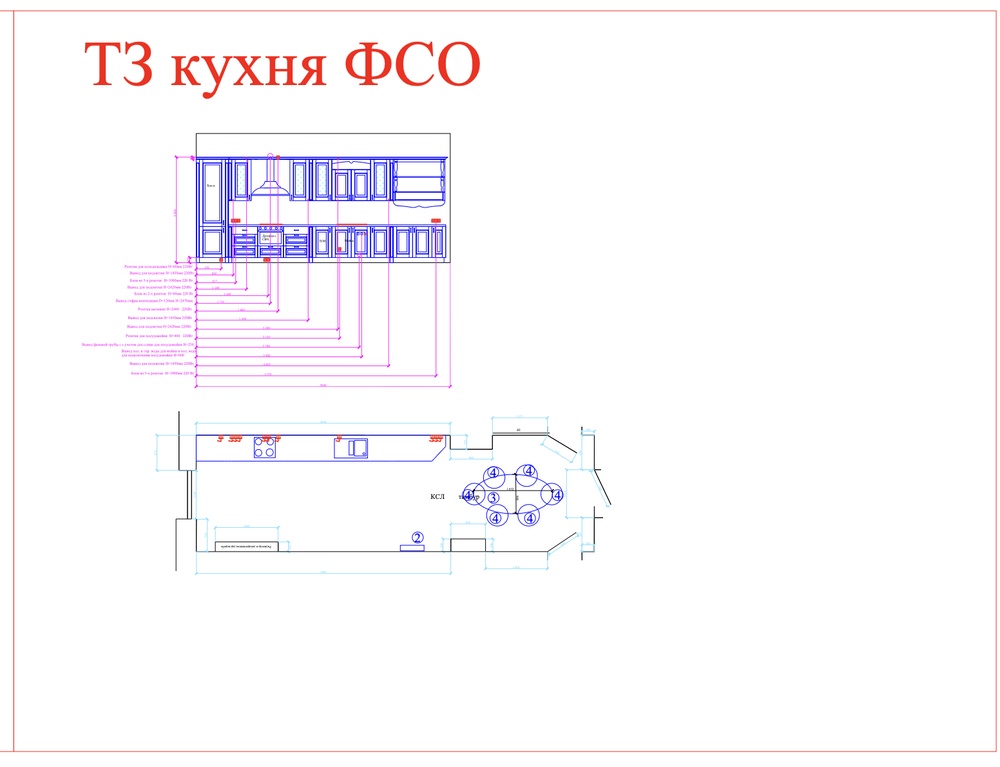 We have now considered this house, but after the Olympics, the residence was expanded – a new house was built 120 meters away, more than twice as large – 8300 square meters. Purchases for this house, which have been unearthed, will help us look there with one eye. journalists.
They found there the Nicholas II piano, named after the first customer of such a piano. The cost is six million rubles.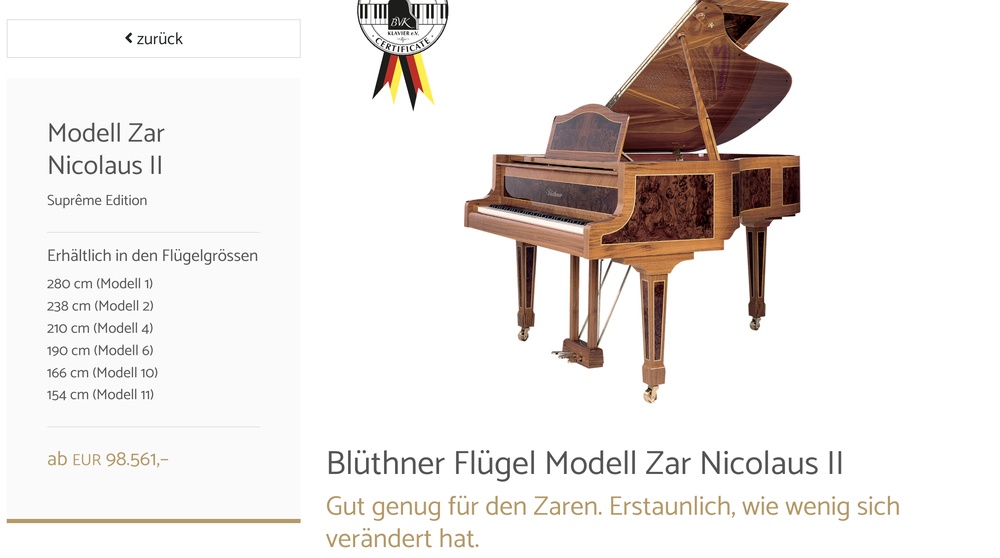 There is also a goose down blanket for 140 thousand, lamps with Swarovski crystals for 500 thousand:

And a mantel clock for half a million.

In general, there is something to protect with an anti-aircraft missile cannon system.
By the way, if you have any information about this house of Putin, or about his corruption in general, then send it to us without fail. Here's how to do it: we have an anonymous website, telegram bot and email: blackbox@fbk.info.
For more than a year, Putin and his army have been at war with Ukraine. Under the tales that fascism and Satanism are flourishing in Ukraine, and in general they don't want to speak Russian, Putin kills hundreds of thousands of people, bombs peaceful cities and literally destroys an entire country and nation.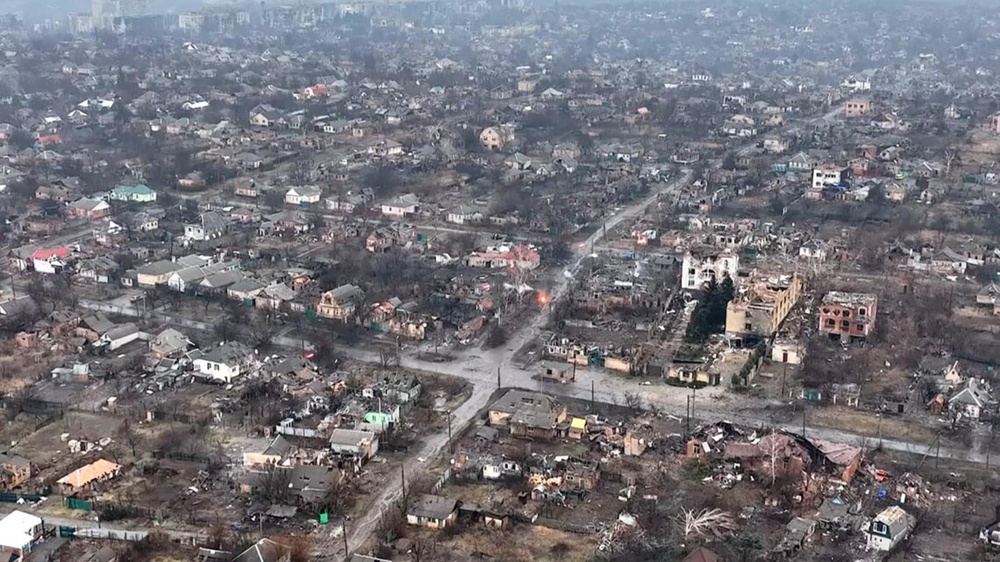 And in this insane frenzy, Putin does not care about anything: neither the lives of innocent people in Ukraine, nor the Russians, whom he has made beggars and is leading to the slaughter, nor Russia itself, which he has stopped into an absolutely isolated pariah state. He has a historical mission, you see. In the meantime, rivers of blood are flowing and people's lives are being destroyed, he himself will sit in the bunker. Or an armored train. Or go skiing, surrounded by anti-aircraft missile systems. War is war, and no one canceled the rest.
Putin loves to compare himself with Peter the Great, Alexander III or Prince Vladimir, hinting that he himself is their historical heir.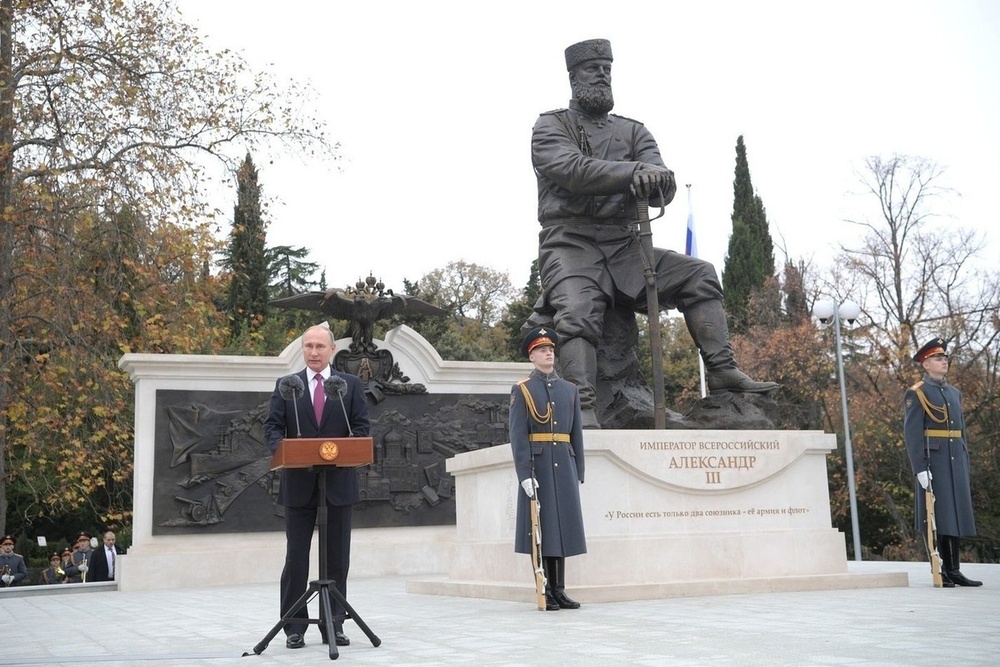 But let's face it. Vladimir Putin is a black page in the history of our country. A thieving, cowardly dictator that we must stop.
No war. Freedom for Alexei Navalny.