Right now, you have a powerful weapon in your hands against United Russia.
And if not yet, take your phone in hand.
Have taken? Now United Russia is more afraid of you than Georgy Alburov's drone. Only a small detail remains.
Don't worry, today we are not going to learn how to assemble a Kalashnikov assault rifle or how to choose the best base for a Molotov cocktail. This is an overview. An overview of the app that we just updated, improved and redesigned, specifically for everyone to be comfortable using it in September. Smart Voting Applications.
It's simple – follow the link in apple store or google play… And download the application with the top-secret name "Navalny". In the meantime, the download is in progress, let's think about why we need it at all.
In September, elections to the State Duma will be held in Russia. The State Duma is now completely occupied by United Russia, they have 334 seats out of 450, and they really like it. Any law can be invented and immediately adopted.
Do we like that? Not really.
Even if you are not a supporter of Navalny and do not follow politics in general – in any case, this is wrong, right? 74% in parliament is one party. Do 74% of Russians support United Russia? Even polls show no!
Downloaded the app? Open up. There is a simple instruction there, you can skip it.
We want to take revenge on United Russia and make sure that there are as few of these swindlers and thieves in the State Duma as possible. Our plan is super simple and straightforward. This is how much United Russia is gaining in the elections, this is how many of its opponents are recruiting. And if you add up the votes for your opponents, that is, everyone does not vote at random, but for one of the strongest rival of United Russia, then all, United Russia is lost. He will have less. Perfect, very logical plan. If not for one but. How to find out which United Russia rival to vote for?
With this app! This is luck. Let's see how it works.
We drive in the address, select one of the drop-down options and get all the information necessary for voting. Here is the candidate, and the address of the site where to go to vote, and the number of the district.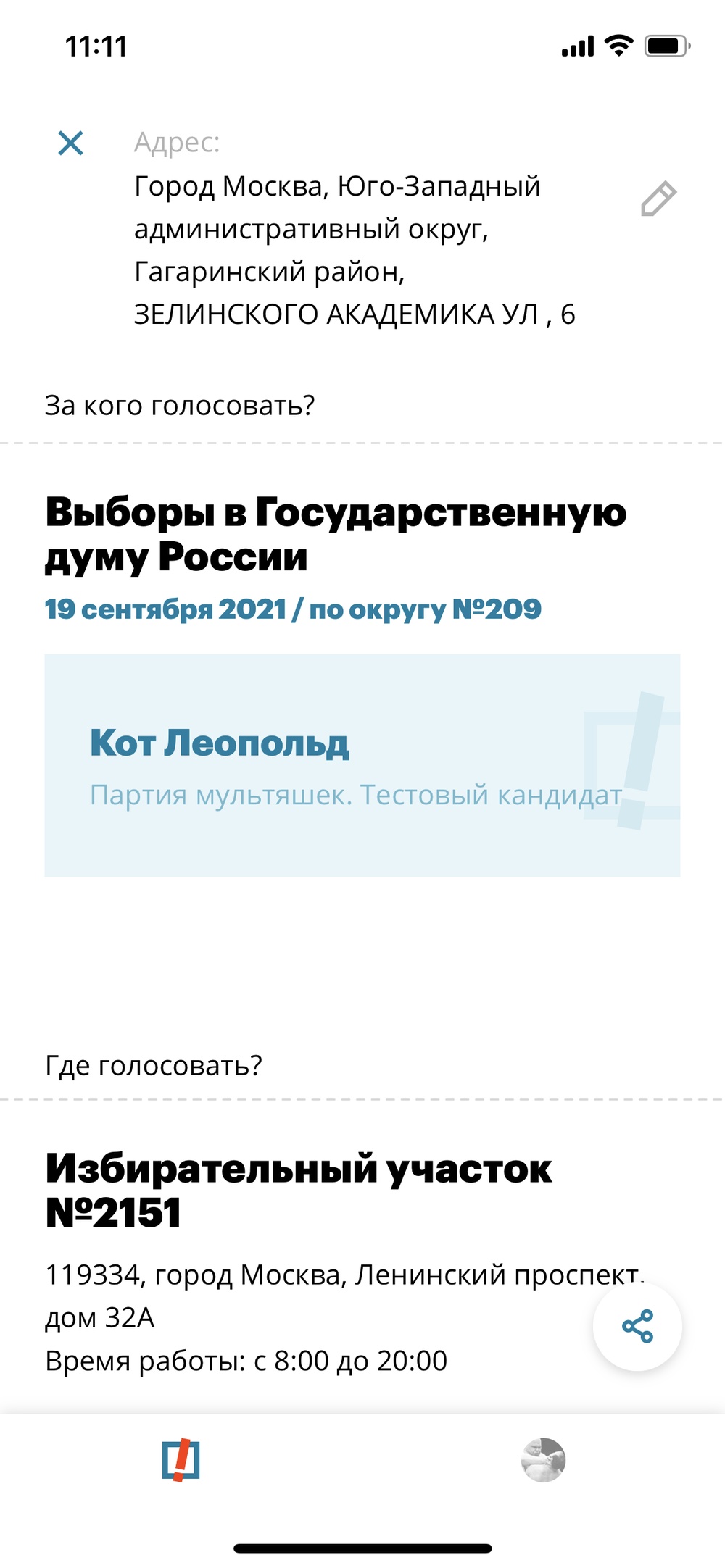 As you might guess, the candidates are still test candidates. We will open the real ones right before voting day so that the authorities do not have time to remove them.
By the way, right in the application, you can subscribe to the mailing list in order to receive a candidate in a letter – the old fashioned way. Plus we will send you different news. Only the most important ones, of course, and not too often.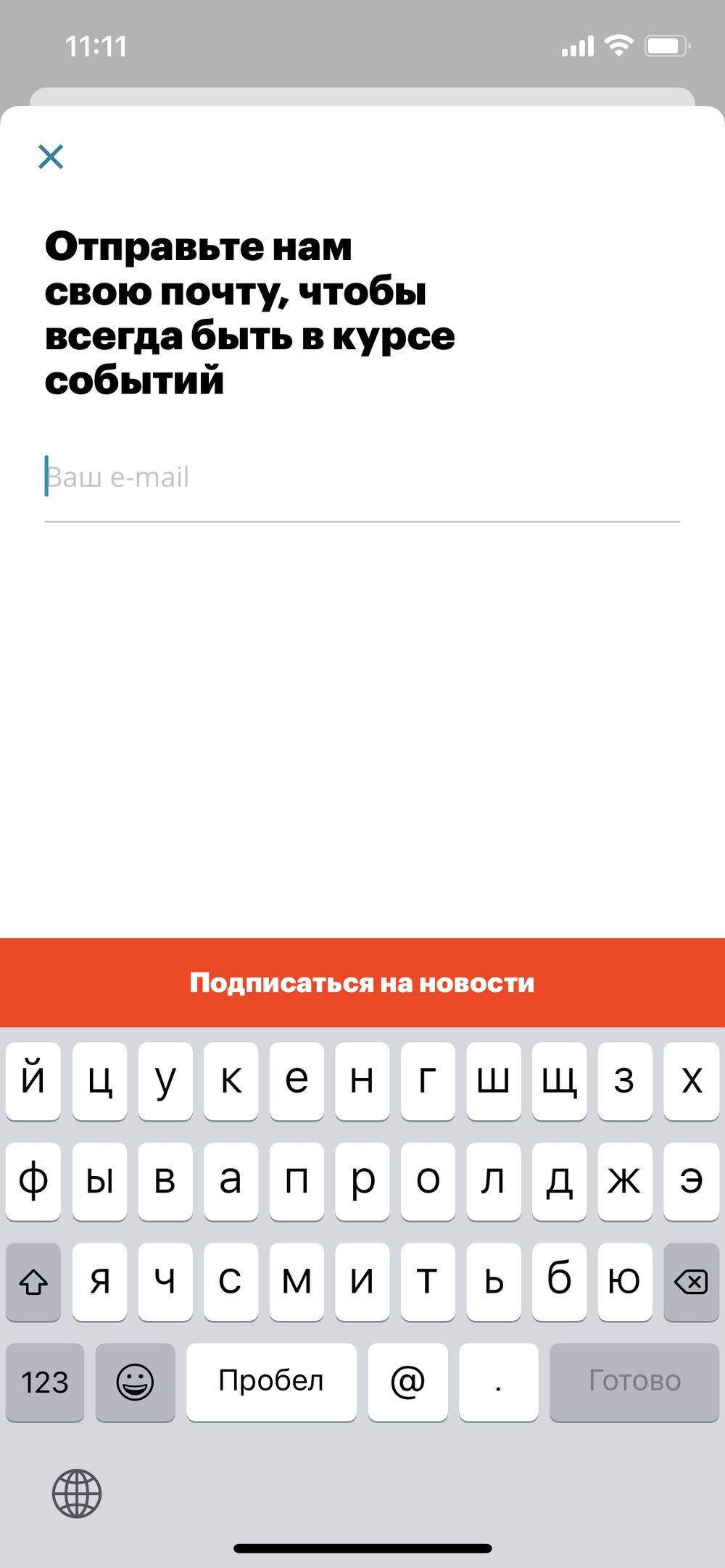 But in the application there is still some button on the right, let's click. Oh, what is this! Alexey Navalny's blog banned by Roskomnadzor. With investigations, broadcasts and a bunch of interesting things. Safe and sound, in our application. Right now, you can stop reading this post in your browser and switch to the app.
As you can see, we have looked up and down the entire application, and nowhere does it require you to indicate your name, or phone number, or mail, or something like that. And we also did this on purpose. We want to protect you, the fighters against United Russia. No database of supporters is wired up here, your personal data is not stored here, any Kremlin swindlers and security officials simply have nothing to look for here. All the app has is a huge list of 1207 candidates in 1201 constituencies across the country. Look at your health.
Forgot to say important: be sure to turn on notifications. We understand how tired you are of them, so we promise to use them only when you need them. We will send a push about the start of the elections and once again – we will remind you about the voting on the last day.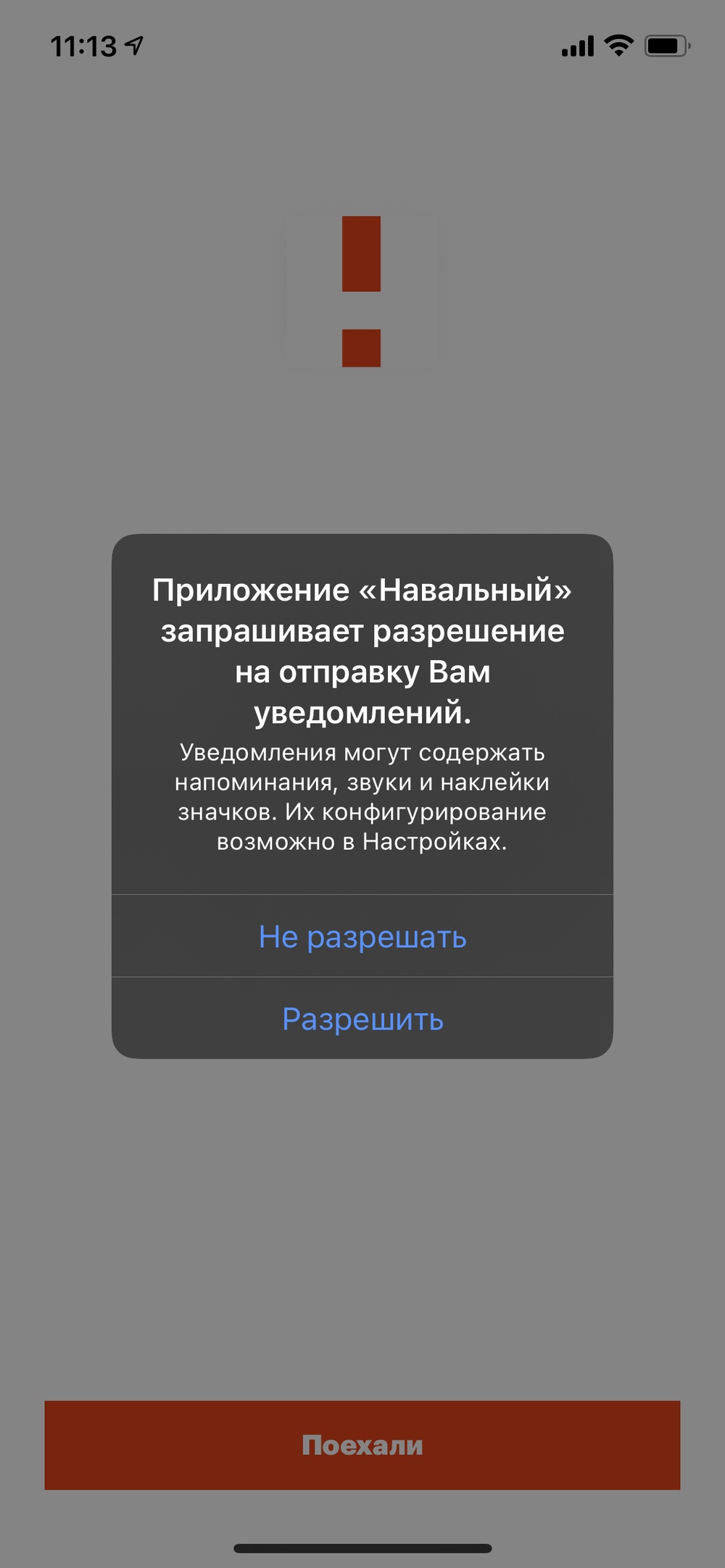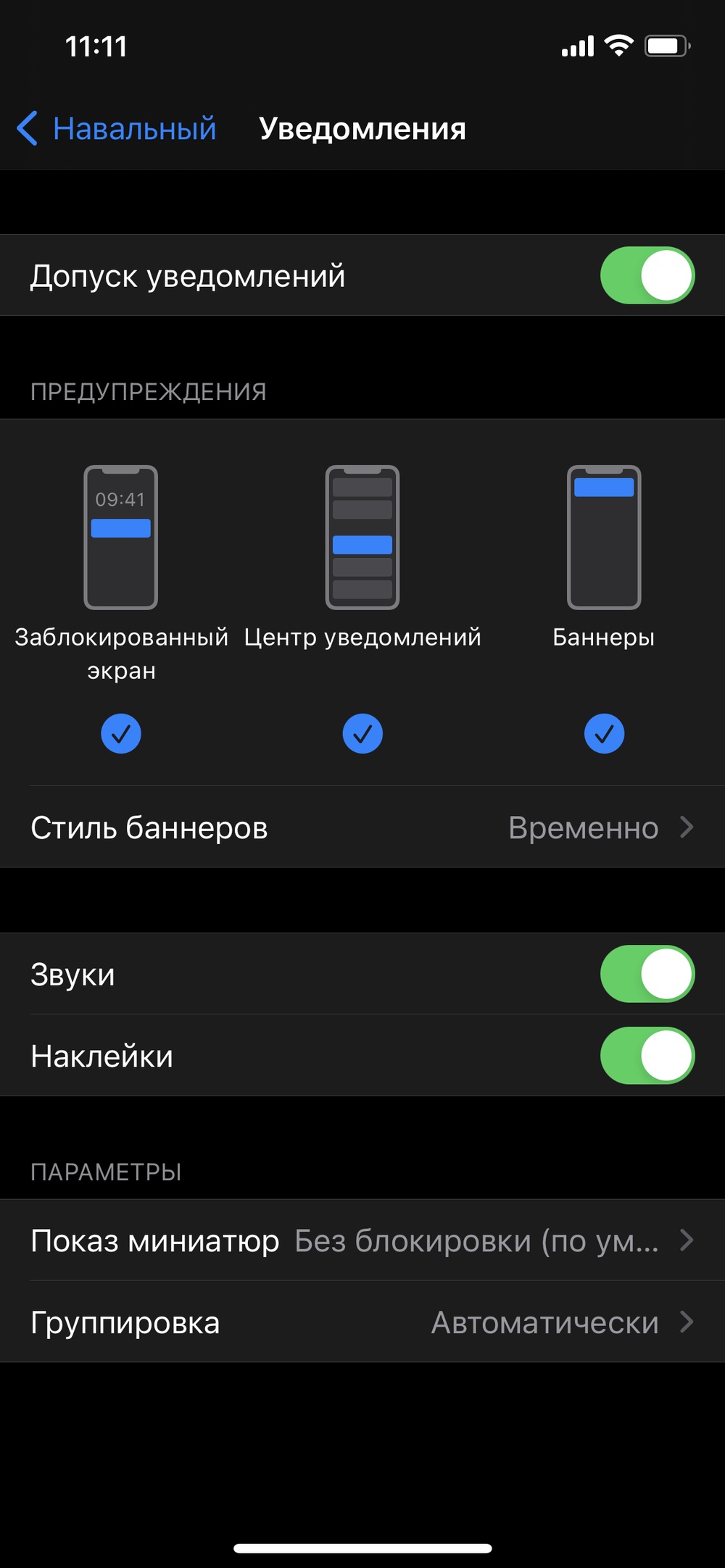 That's all. We offer you an application that will help you drive United Russia out of the State Duma. It is simple, straightforward, does not collect or store your personal data, and as a bonus, you humiliate Roskomnadzor. Download it right now (for iOS and Android). And we very much ask you to help us tell EVERYONE about this application in general. Over the next month, together we need to make sure that the application is downloaded by hundreds of thousands of people across the country. All other sites with Smart Voting will be blocked, and the application cannot be blocked.
It would seem that such a simple and harmless thing fits into your phone and into your pocket. But this particular application is your weapon in the fight against United Russia. Arm yourself.