The verdict of the Moscow City Court came into force today. The Anti-Corruption Foundation and Navalny's headquarters have been recognized as extremist organizations. They are closed. They are no more.
But there is something else. Remember this link – world.fbk.info… She's very important. We will talk about it a little later, read the post to the end. This link is our response to the court, the Kremlin and Putin personally.
In the meantime, let's talk about why the FSB, the Investigative Committee, the prosecutor's office have been trying to destroy us for three years – and in return they receive new investigations, electoral defeats and even more support from the FBK and Navalny.
So, August 2019. The elections to the Moscow City Duma are in full swing, we are promoting our new instrument with might and main – Smart voting… Interest in our investigations is growing. The Kremlin sees this, decides to deal with us and launches the famous "FBK case" – to cut off all financial flows for us. So that we can no longer shoot videos, broadcast, launch new projects – after all, all this requires money. And for rent, and for salaries, and for equipment, and even ordering an extract from Rosreestr.
What did they think? Let's block the accounts now, and there are millions from Western special services. We will come to the FBK office, and there are dollars in boxes. We will take all this, so they will bend without money. Along with such evidence, we will jail everyone.
And now they urgently scribble letters to banks: block, block all accounts! They also block the cards of employees and even some volunteers and supporters. Everything seems to be blocked, but we continue to work.
Next, brave athletic guys in black caps burst into the Moscow office of FBK, to regional headquarters… But what do they take away? Laptops, cameras, printers and a coffee grinder. Again, there are no dollars, euros or even piastres.
Putin's police are not particularly smart, so they repeat this procedure several times. To no avail. And why? The trick is very simple. While the repressive car creaked with its old wheels, we heard its approach from a kilometer away and managed to take action. The money was spent on the needs of FBK in advance, leaving nothing in the accounts: we paid rent for a year in advance, salaries for many months in advance.
Only a year and a half later, the Kremlin realized that this was not working. And he attacked in a different way – through a legal entity. After all, FBK worked officially as a non-profit organization, and all donations went to a specific legal entity "FBK". Putin's chef Prigogine bombarded us with claims with a huge amount. Which FBK could not pay. And you no longer need a separate solution for each account. The bank blocked newly created accounts automatically.
Putin's judges easily waved the right decision, and the Kremlin held their breath. They were waiting for us to give Prigozhin all the money and close.
But one day they woke up and sawthat we not only did not close, not only sent Prigozhin to hell with his lawsuits. But they also slipped out of his trap, and even tripled. 7 thousand people regularly donated to the old FBK. They started donating 20 thousand to the new FBK at once!

The number of donors to the Anti-Corruption Fund two weeks after the change of legal entity
Pens and pencils flew around the office like never before. After all, the FBK failed to close again. And then the FSB-Schnicks on the orders of Putin poisoned Alexey…
Fortunately, the plan failed here too. Navalny survived, recovered and dealt three terrible blows to the Kremlin in the shortest possible time. Revealed a secret squad FSB poisonersshowed the whole world Putin's palace, and was not afraid to return to Russia yet. Proving to everyone that the old shaking grandfather from the bunker did not achieve anything with his "Novice".
Then Alexei was sent to prison, and, apparently, the command was given to finally destroy the FBK and Navalny's headquarters. For this, they chose the most ridiculous excuse – extremism… But on the other hand, it is also the most convenient for the security forces. You can do whatever you want with extremists – hide evidence, nightmare witnesses, immediately ban activities, issue huge prison sentences, calling it the protection of citizens.
It would seem, well, that's it. There is no reception against the scrap, now, for sure, not a single investigation will come out, but about Smart voting will only be remembered in a whisper in the kitchen.
And what do we see? AND investigations come out, and Smart voting is working and other projects are working and there will be new projects. And the main thing is that we have lost almost nothing again. Because even by banning the Anti-Corruption Foundation and headquarters, Putin will not be able to stop our activities. And this is all thanks to you.
Let's remember how it all began. In 2010, the RosPil project appeared. A year later, on its basis, the Anti-Corruption Foundation emerged, where there was an investigation department and a bunch of other projects. In 2013, there was Navalny's mayoral campaign, in 2017, the presidential campaign began, and then headquarters and a YouTube channel appeared. "Navalny LIVE"… And a year later we came up with Smart voting…
These were all different projects, different legal entities, different structures and teams. Some people worked in one place, others both there and there, someone helped everywhere. But in fact, we have always been one team – Navalny's team.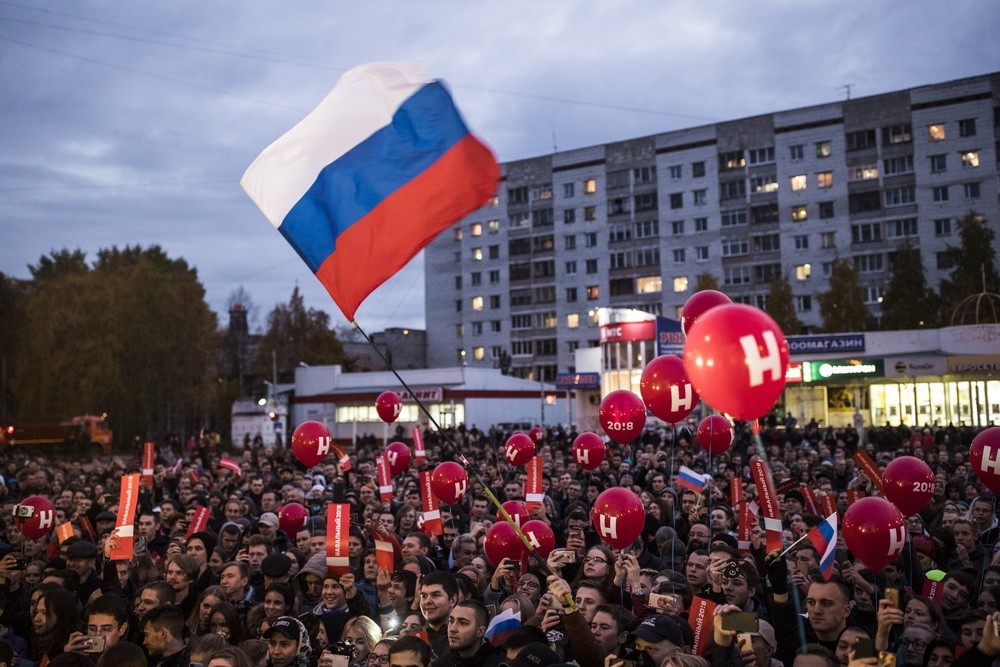 We are all different, but we all have the same goal – Russia without Putin. Because Putin is corruption, low salaries and pensions. Putin is a falling economy and rising prices. Each year of Putin's "stability" throws the country back a year from the rest of the world.
We must continue our work in order to reduce this black streak in the history of our country. And here's what we will do:
– We will continue to release investigations on the corruption of the Russian government, because it is investigations that best open people's eyes to corruption. We will show dachas and palaces, yachts and airplanes bought with money stolen from Russian citizens, and we will do this until everyone understands that Putin personally robbed him.
– We will gather as many supporters of change as possible, help them unite with the help of Smart voting and turn every election into a nightmare for United Russia.
– And, of course, we will continue to strive for release of Alexei Navalny and other political prisoners by any available and legal means.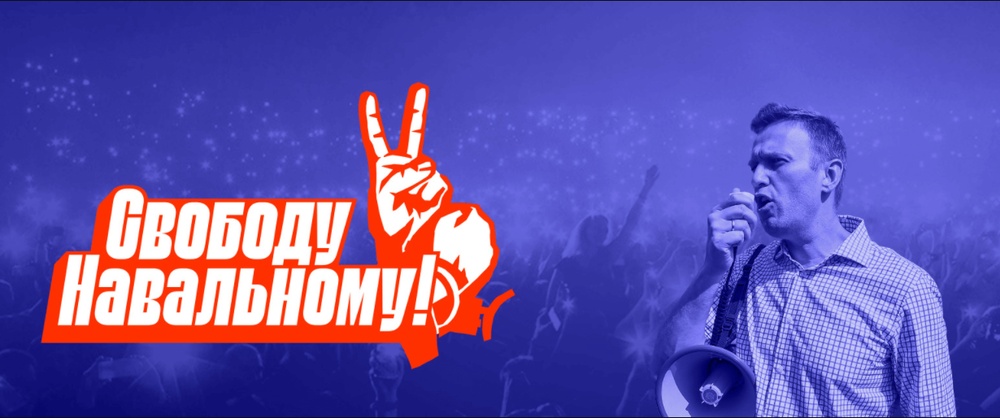 All this is a long and difficult path, but we are full of strength and determination to follow it. Together with you.
We have experience for this. We have people for this – proven fighters, former employees of FBK and headquarters, who decided to continue working in Navalny's team, despite all the difficulties. We know what to do next, we have a plan. And we do not hesitate to say: we need money for this work, we need your help.
The principle of financing Navalny's team has not changed. We plan to continue to receive money in the most honest and transparent way – by collecting donations from supporters. Without this, a political organization cannot survive, only this way of working does not allow it to go astray. We do something that you need – more donations, we can launch new projects. We do nonsense – we quickly get feedback in the form of a churn of supporters and start working on bugs. Therefore, it was vital for us to restart our crowdfunding, and we did it…

On the one hand, everything has remained the same, on the other, a lot has changed. First, now we can be supported not only from Russia. You can make a transfer wherever you are in.
Secondly, we have completely moved away from the Russian banking system, from the financial infrastructure controlled by the Kremlin. We have taken many precautions to ensure that our new fundraising system is safe for donors. All payments are processed by a secure service Stripe, not related to Russia, and are transmitted only in encrypted form. The final recipient of the money is not displayed anywhere – only the intermediary service. Your donations will simply not be found among the thousands of donations to other NGOs and foundations that use the same system.
We no longer collect or store any user data at all. Previously, if you wanted to make a donation, you had to enter an email, although it could have been a fake one. This is now optional. You can donate completely anonymously. For complete protection, we even disabled Google Analytics. And to cancel the payment, it is enough to send us a special anonymized code – no need to name any details.
And we can still donate in cryptocurrency. This is a proven method, also perfectly legal and safe…
Our new donation system has been launched on the site world.fbk.info… If you send a donation using any of the details that are indicated on it, be sure: it will go to us, and not to scammers, not to Putin, not to Prigogine and not to the Investigative Committee.
Navalny's team will stop working in one single case: if it loses your support.
All these years we have worked only with your money. All the weapons of propaganda were firing at us. We were presented as the main enemies of Russia. But you always understood which side the truth was on. Every year our supporters became more and more, and no matter what Putin did, he could not prevent it in any way. And now he can't either.
We are sure of this, because behind us are the best people of the country. People who are not afraid and do not give up, who love Russia and want to make it happy.
If you want Navalny's team to continue working, go to this link right now and sign up for donations: world.fbk.info… Also send this video all friends and tell them that we have not gone anywhere, that no Putin's court can stop us – while you are with us.